12 Nov 2021
New Twists on Classic Flavours
Afterglow's Dehydrated Salted Eggless Kale Chips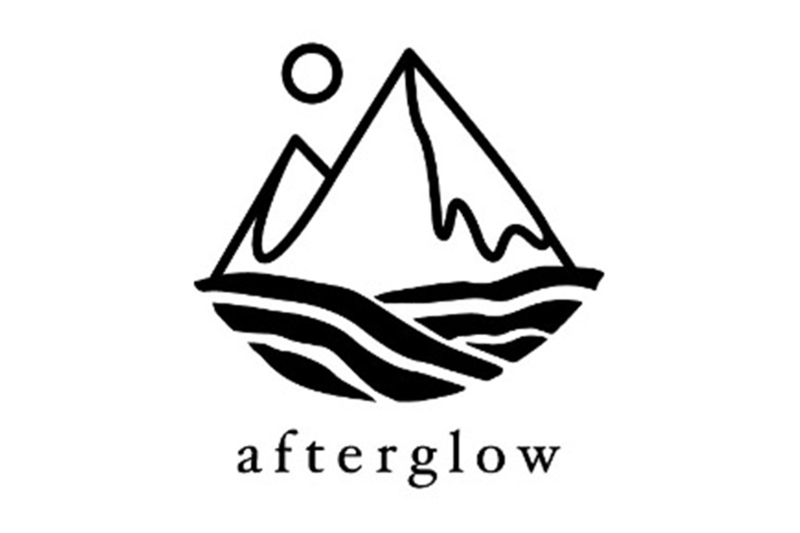 Carmen Low, co-founder of Afterglow – plant-based food company – encountered many customers who wanted to enjoy snacks but were deterred by salty, fried snack foods or potential allergens commonly found in snack products.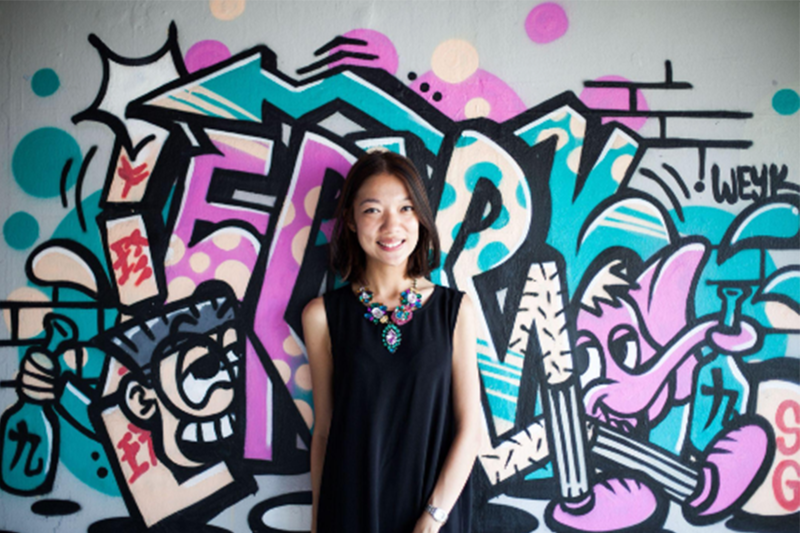 Responding to a growing market demand for healthier alternatives, Afterglow came up with kale chips which were not deep-fried but dehydrated – enabling consumers to enjoy the crisp of the chip without additional grease. After which the team experimented with plant-based cheese seasoning for the chips, before moving on to try out salted egg yolk seasoning – without using an actual egg!
Using cashews, they were able to replicate the taste and mouthfeel of salted egg seasoning, complete with chillis and curry leaves, a blend which could be familiar to many Singaporeans.
With this unprecedented breakthrough, Afterglow's Dehydrated Salted Eggless Kale Chips were born.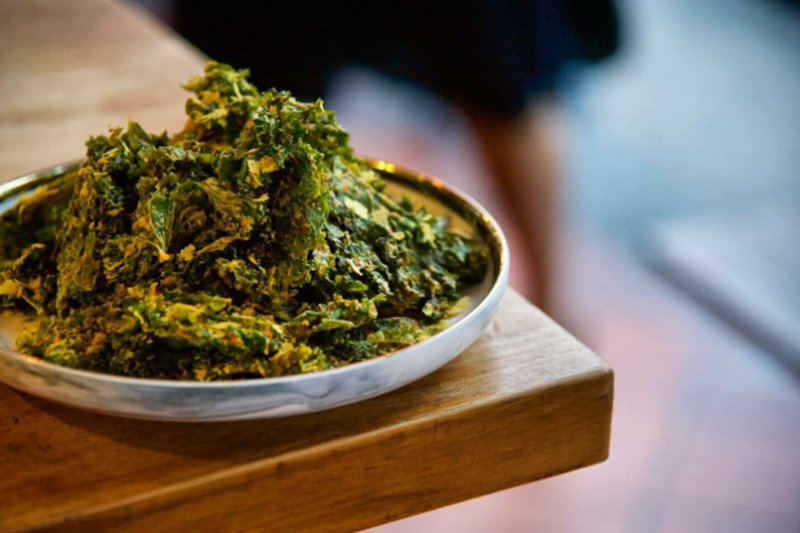 While the kale chips have been a best-seller at Afterglow's vegan restaurant located near Chinatown, producing a ready-to-eat pre-packaged version for retail is a whole other story as it requires different production methods.
Previously, the team never had the opportunity to test the shelf-life of the product as they were quickly sold out at the restaurant. The incubation programme by AGSC has allowed them to bring their product closer to mass production.
Carmen shared, "It is very different to produce food for a restaurant vis-a-vis commercial production. The AGSC has provided us the frameworks and guidelines for our team to work on this project full time."
The Food Innovation and Resource Centre (FIRC) has also helped the team with shelf-life and nutrition testing, which are key steps in developing a store-ready, shelf-stable product.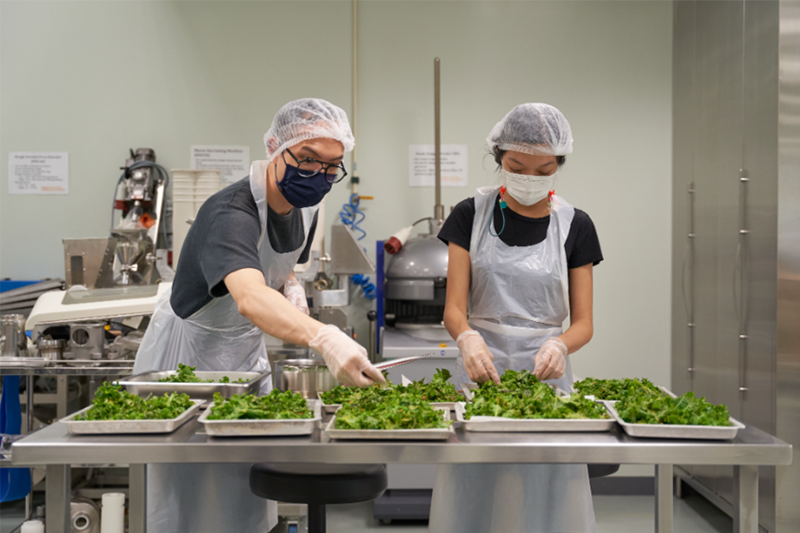 They have also been working with Sreenivas Saba, co-founder of Uncle Saba's, a made-in-Singapore brand famous for their poppadom snacks sold worldwide.
"Our mentor, Sreenivas from Uncle Saba's, has also been very generous with his time in providing as much customised industry insights as possible. He has also offered to partner with us to distribute our salted eggless sauce alongside his existing snacks product lines." shared Carmen.
Uncle Saba's had received support from Enterprise Singapore to expand overseas and enter new markets during the pandemic, and is now giving back by mentoring finalists as a corporate partner in AGSC.
This spirit of paying it forward will certainly help build an ecosystem which supports food entrepreneurs foster great ideas that can be turned into a delicious reality and augments Singapore's reputation as a hub for food innovation.
Shroom Story's MÁshrooms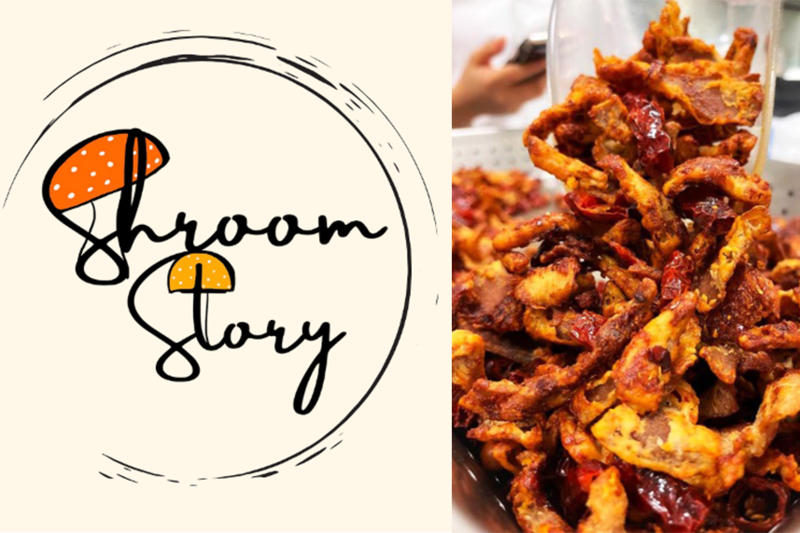 Mushrooms are common ingredients in the thousands of bowls of the fiery mala xiangguo (mala stir-fried hotpot) that Singaporeans consume daily. Johanan and Cheryl were driven to create MÁshrooms as they loved the tasty, spicy mushrooms found in the dish, but struggled to find a mala mushroom snack that would satisfy them. (It's no surprise that many of our finalists are snack fiends themselves – failing to find a snack to satisfy their cravings, they have decided to make their own.)
The mushroom snack replicates the mala xiangguo experience – with crunchy peanuts, edible chilli crisps, herbal, peppery fragrance and a spicy and numbing aftertaste that lingers in the mouth. The mushrooms provide another dimension, with elements of umami, sweetness and smokiness to elevate the snack.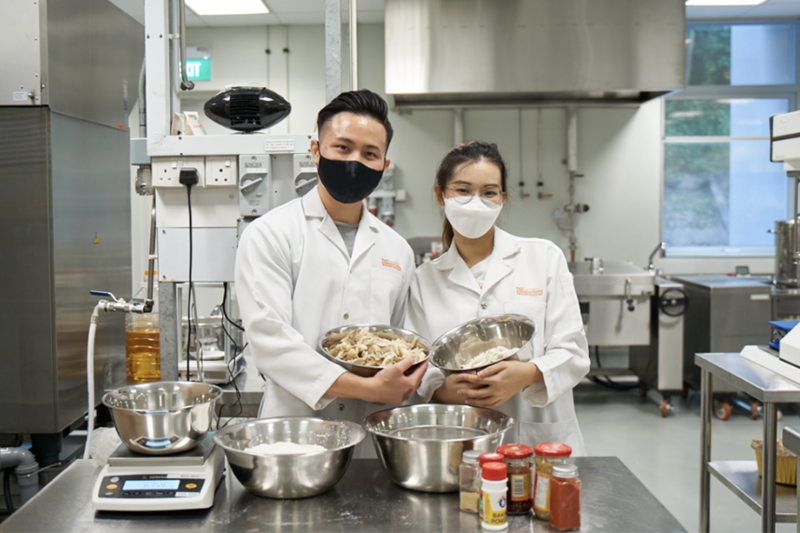 The duo, who are full-time students in their twenties, are passionate about food and cooking. They are both interning at food research and development companies to learn more about the intricacies behind food production and innovation. It hasn't been easy juggling full-time internships, school and building their own brand, but it is evident that passion drives this energetic pair.
They were teamed up with Haidilao Hotpot as mentors for their brand. Haidilao has been helpful in advising the team on their marketing strategy, guiding them through the creative process, helping to vet their marketing content while anchoring the brand on Johanan and Cheryl's passion stories for food.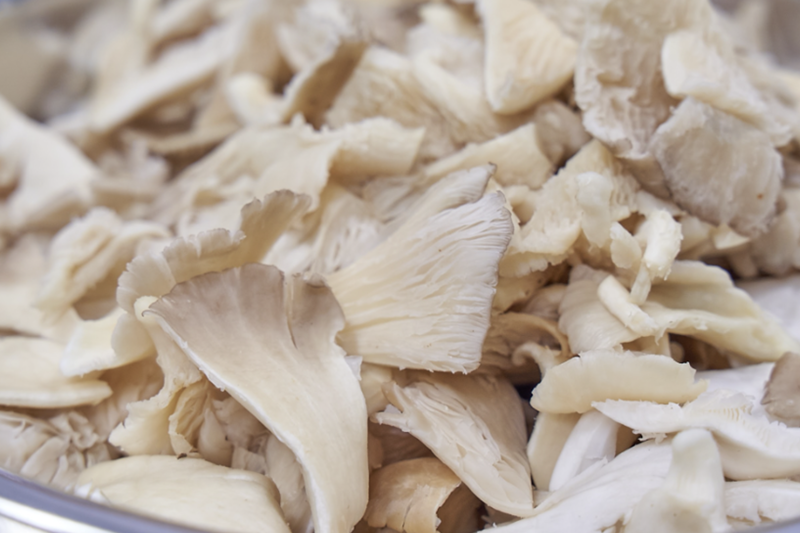 As with other finalists, scaling from home or restaurant production to mass production has been a challenge. While the team was able to create a good snack in a home kitchen environment, this did not translate well into a product that could sit on shelves in supermarkets.
Fortunately, the FIRC was able to advise the team on food production. "Bellarie, our technical advisor from FIRC helped us understand the requirements for our snack to be shelf-life stable. She really helped us along the way as we encountered many technical problems when we conducted our R&D process," shared the duo.
They have also benefited from Enterprise SG's workshops, which have given them a better idea of the different packaging and design options available to them to bring their products to the next level.
Stay tuned as we bring you two stories of daring and futuristic food experimentations in next week's issue.
Sign up for the latest innovation updates
Customise your preferences to receive updates in industries you're interested in.