04 Nov 2021
Marrying Tradition with Innovation
Angie's Tempeh Bak Kwa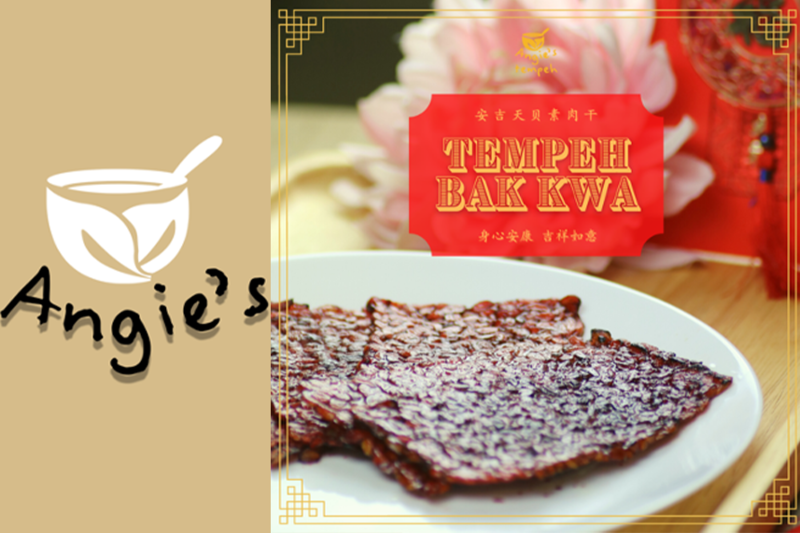 First up – Angie's Tempeh Bak Kwa, an innovative snack that transforms the traditional Javanese food stuff, widely found in Malay and Indonesia cuisine, into the beloved Chinese New Year goodie.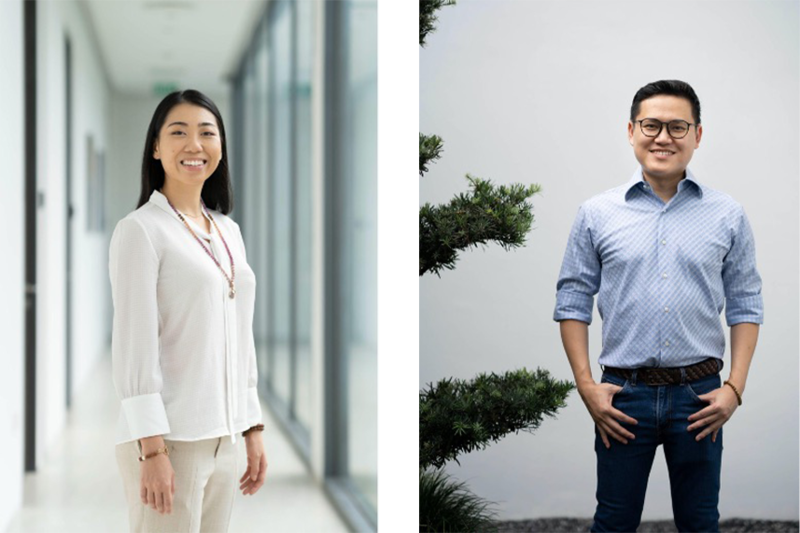 Angeline Leong, co-founder of Angie's Tempeh, first travelled to Bogor, Indonesia in 2019 to learn how tempeh was made in the traditional way. Inspired by this trip, and as a vegetarian herself, Angie worked with Andrew Goh, her co-founder and an entrepreneur in the snack industry, to streamline the tempeh-making process.
It took over a year of research and development to perfect the meatless bak kwa recipe. Angie's Tempeh Bak Kwa is marinated in a proprietary vegan bak kwa sauce and barbecued on high heat, which gives the snack caramelised crunchy edges and a delectable smokiness, highly reminiscent of the meat-based original.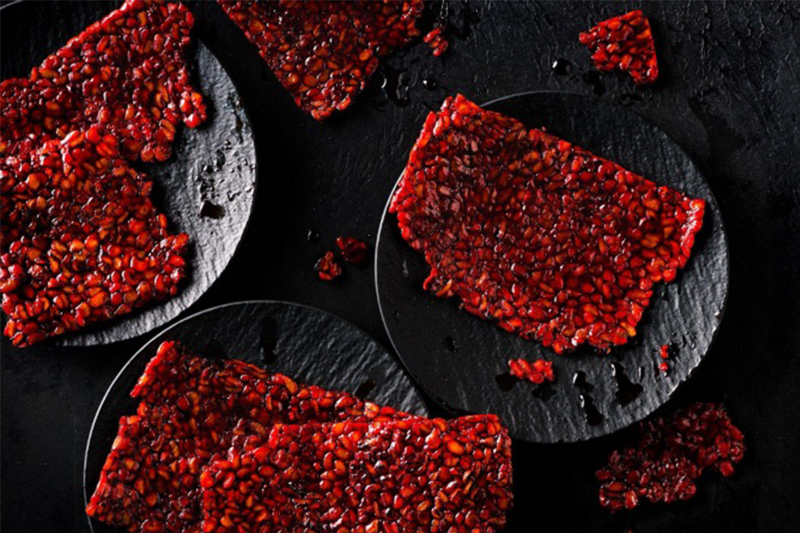 The vegan product has proven to be a big hit: it was completely sold out for Chinese New Year 2021 just two weeks after the launch, and the company has already opened up pre-orders for Chinese New Year 2022.
Part of the snack's wide appeal is its consideration for the varied dietary requirements of consumers: not only is it vegan, it is also allium-free (i.e. no garlic or onion). It is also healthy and highly nutritious with low carbohydrate content: the raw tempeh shown to have 17% protein composition in lab tests.
As a fermented food item, tempeh is also full of prebiotics, which can aid digestion and potentially reduce inflammation. But the main reason for its popularity seems to be, unsurprisingly, taste: astonished customers remarked that they could not believe that this bak kwa was not meat-based. Pleasing fussy Singaporean consumers used to the traditional meat-based product is certainly no mean feat.
Given the encouraging response, Angie aims to scale up production of the product while ensuring that it remains shelf-stable at room temperature. The goal is to potentially sell this speciality product all-year round while making it suitable for export regionally. Since joining AGSC 2021, the team has been working with the Food Innovation and Resource Centre (FIRC), a joint initiative between Singapore Polytechnic and Enterprise Singapore, to make the product more shelf-stable.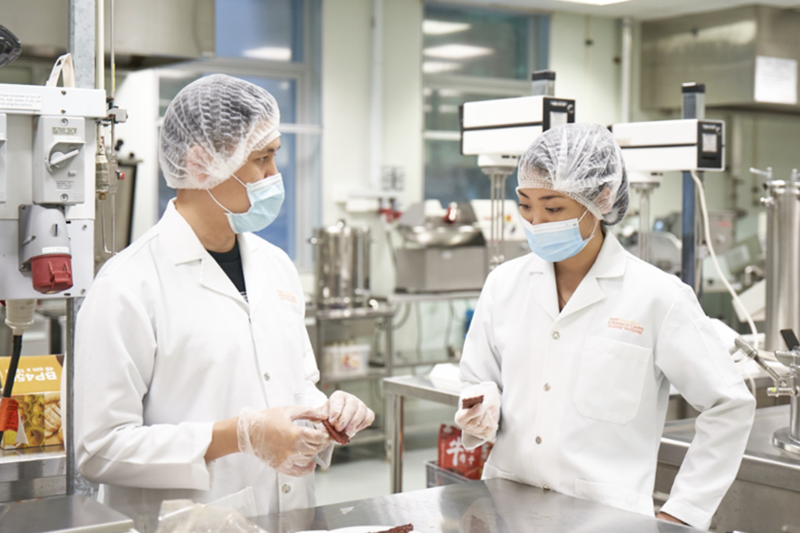 They have also learnt a lot about food science and innovation in manufacturing through the incubation process. A key part of the AGSC experience has been the opportunity for the finalists to be mentored by corporate partners.
"FIRC has helped us very much in making the product shelf-stable. We have a version that can be stored for at least 1 year. We are also currently talking to Mr Bean, the soybean milk company, and working out ways to collaborate on how to manufacture the Tempeh Bak Kwa as a snack." said Angeline Leong.
With the team's diligence and the resources made available to them through AGSC, we may be looking at a future where families routinely lay out tempeh bak kwa alongside other traditional Chinese New Year goodies.
Shiok La Chilli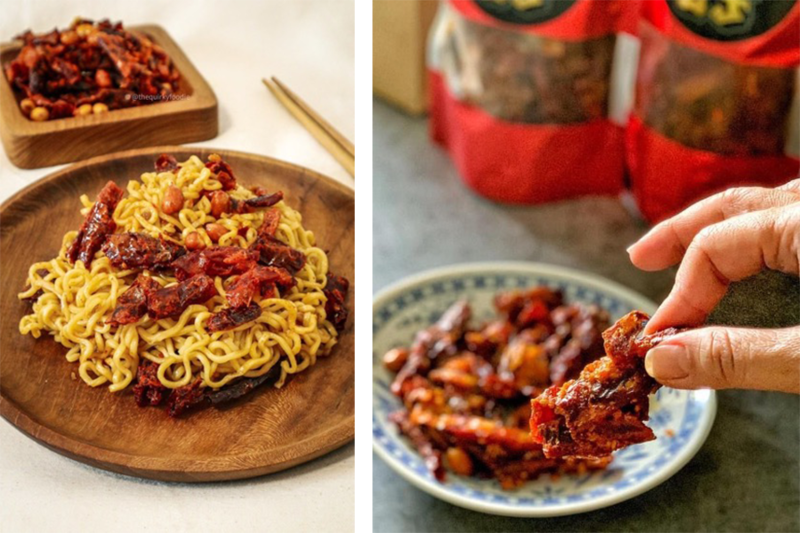 This next snack might raise eyebrows as its marketing is fronted by Ah Boys to Men star Maxi Lim. Appropriately, one of Lim's slightly mysterious catchphrases on social media is "Eat Bro" – he got married wearing a suit with the phrase emblazoned all over. He also calls himself the "Eat Bro".
The story of this chilli snack is one of cross-cultural inspiration, as with Angie's Tempeh Bak Kwa. The founder, Marcus Lee, was inspired by a chilli padi-based snack he had tried in Thailand, and decided to recreate it in Singapore.
Rather than using chilli padis, he used Kashmiri chillis instead – which are larger and have more bite to them – after experimenting with different kinds of chillis. The process took about six months of research and development to refine the final product.
The chillis are deep-fried and blended with peanuts, salt, sugar and the brand's proprietary seasoning. The original recipe is vegan, and also allium-free, but the team is also coming up with more combinations and flavours to attract more customers. There is now a snack pack of chillis mixed with chicken skin, and another with chillis mixed with lotus root chips. The team is also looking to innovate more vegetable-based snacks to promote healthier snacking.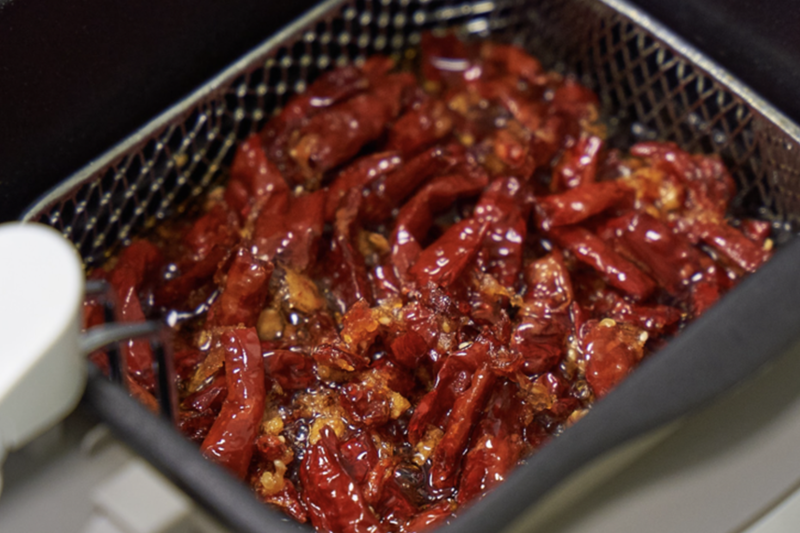 A quick look at the brand's social media pages and website reveals that many consumers not only enjoy the snack on its own, but as a topping for other foods – usually staples such as rice, noodles or porridge. There's even a post recommending that the fried chillis can be used as an ingredient for sandwiches!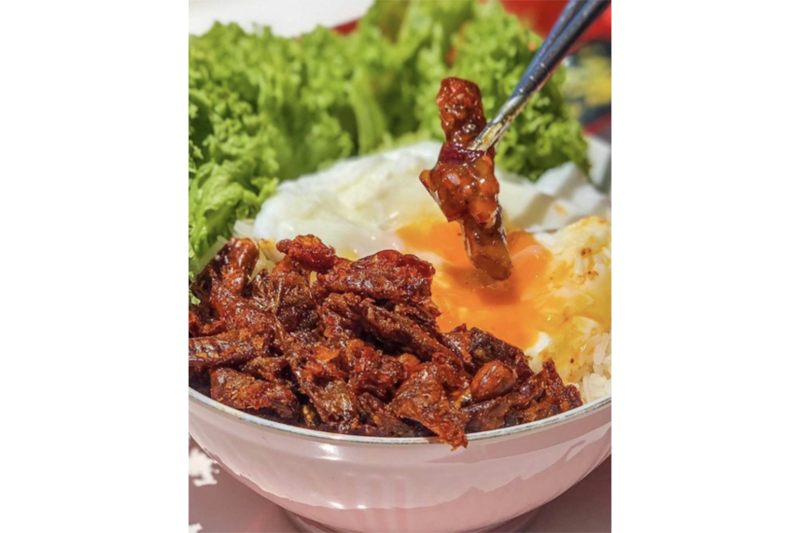 With Maxi Lim's involvement, the brand has also been widely promoted and reviewed by influencers on Instagram and seems sure to catch fire among younger consumers. Amidst this youthful energy is also a good heart: the brand supports charitable causes, and in June this year, they dedicated their entire sales proceeds from 1 to 14 June to the social service charity Care Corner, raising a total of S$5,000 to support children with special needs, youths-at-risk, low-income families and seniors.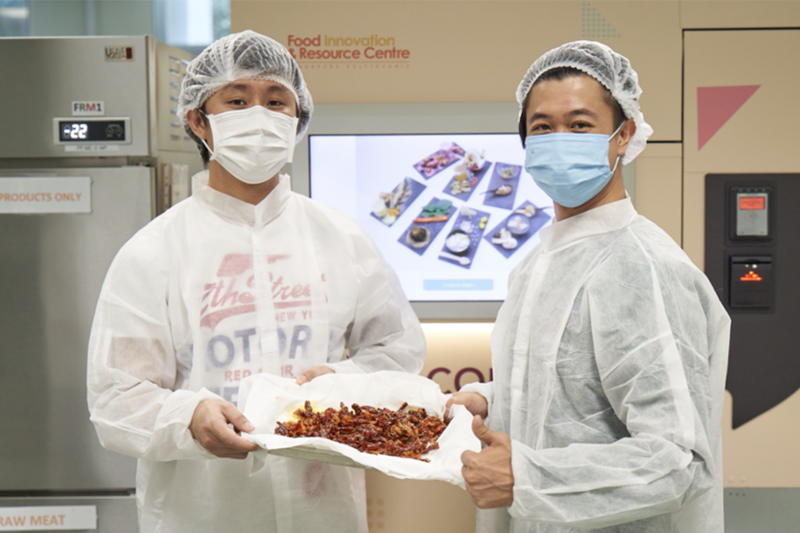 Marcus decided to venture into the food and beverage industry as he saw interesting snacks emerging in the market. Realising that there was much more to learn about the industry, including the food science aspects, he decided to join AGSC to gain more exposure and knowledge.
He also hopes to exchange exciting ideas and learn from the other finalists about their snack creations. This drive for learning and innovation indeed encapsulates the spirit of AGSC – and it is great that Marcus is looking not just to compete, but to level up through exchanges with the other finalists.
Watch this space! You can look forward to learning more about the other finalists in the weeks to come.
Sign up for the latest innovation updates
Customise your preferences to receive updates in industries you're interested in.