06 Dec 2021
Bringing Artisanal Snacks to All
ArdensBake's Seeded Sourdough Crackers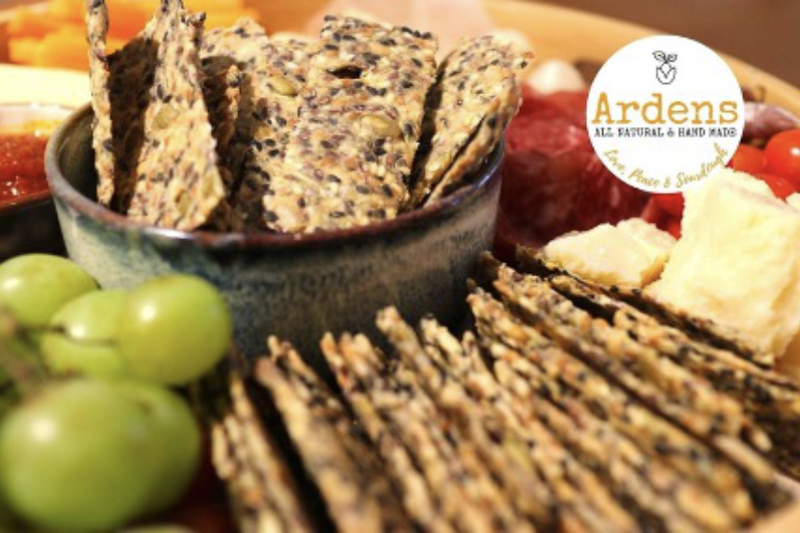 The husband and wife team behind ArdensBake, Cameron Arden and Judy Tan, moved from Hong Kong to Singapore in 2019. Cameron was an executive producer, and moving to Singapore inspired him to seek a change in pace and ambition, and ArdensBake is currently his full-time occupation.
Cameron fondly remembers the smells of baking and home-cooked food from his mother's kitchen, and this inspired him — father with a young family — to develop healthy, homemade snacks for his family. A personal brush with cancer also spurred him further in this direction.
After experimenting with sourdough and working with a fermentation process that he describes as "temperamental", Cameron came up with ArdensBake's Seeded Sourdough Crackers – which are sourdough thins with sesame, flax, sunflower and pumpkin seeds.
The crackers are savoury and tangy due to the use of sourdough, crisp and crunchy due to the baking process and copious use of tasty seeds. They contain premium ingredients such as organic unbleached bread flour, extra-virgin olive oil and natural rock salt. The crackers also draw inspiration from Asian flavours, and even come in mala flavour – sure to draw mala hotpot-crazed Singaporeans.
The snacks have a low glycemic index value, are high in protein and can help promote digestion with their sourdough base. It has proven to be popular with consumers who may be diabetic, in view of its low GI value, or simply ones looking for a healthy, great-tasting snack.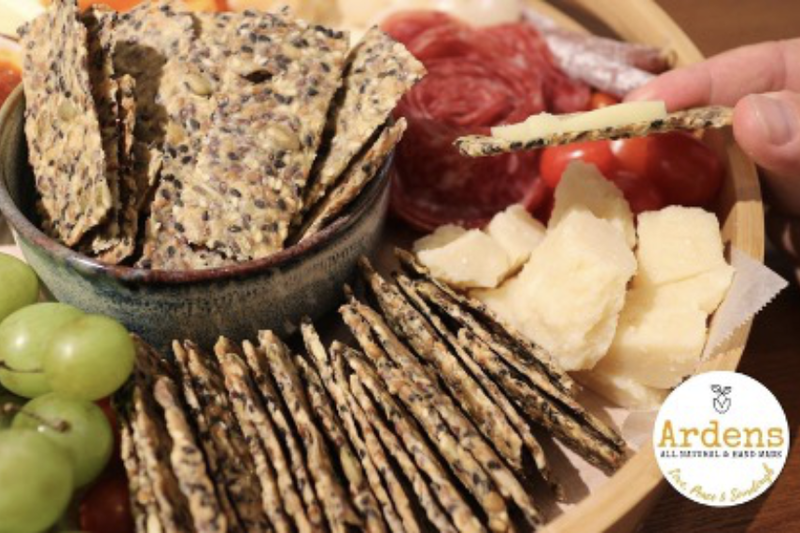 "[Our] mentor, Polar, has helped refine our focus and purpose — zeroing in on our main demographic and target group, whilst resolving and improving scaling issues. Through the webinars, we also learnt more about our ingredient profiles, use of preservatives/additives/colorings, sustainable packaging and labelling." shared Cameron Arden on the brand's journey with AGSC.
Truly Chewy Munchies Granola Bar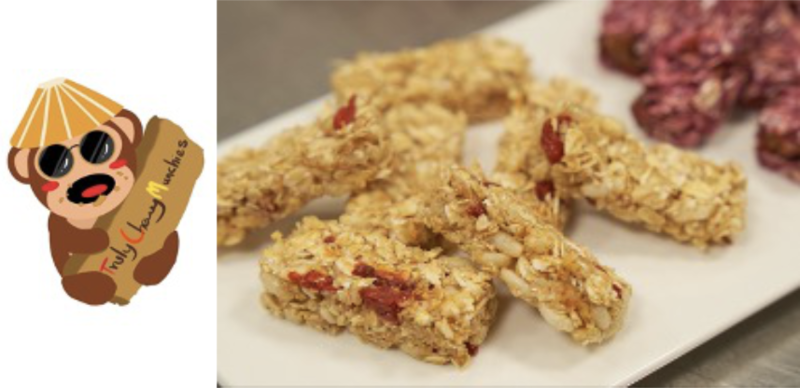 Traditional Chinese Medicine (TCM) is widely used in Singapore, with some surveys showing that up to 70% of the population use some form of TCM. Many of us would also be familiar with the concept of drinking herbal teas to cool and counteract the body's heat or to nourish the body.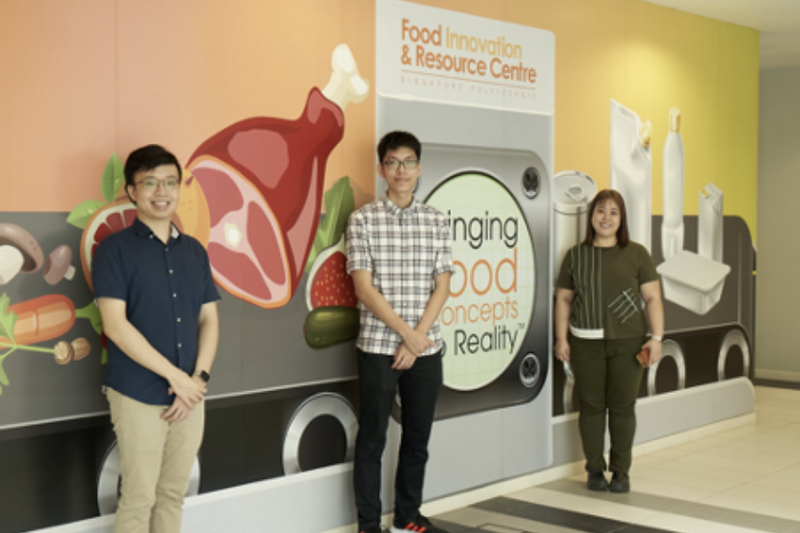 The young team behind Truly Chewy Munchies, Marcus, Yin Li, Ryan and Queena — all of whom are below 30 — wanted to integrate the concept of TCM into snacks, with a fresh take on the tradition for a new generation. The name of the company is a nod to this inspiration.
They came up with the idea of mixing TCM ingredients, such as goji berries, chrysanthemum flowers, red dates and longans into granola bars, to create a chewy, sweet snack. The unique snack combines these traditional flavours familiar to many consumers with a granola bar, a snack which has western origins — blending East and West cultures into a compelling bite-sized snack. Truly Chewy Munchies' granola bars also have no added fat nor refined sugar.
The team has benefited greatly from the AGSC experience. Their mentor from the Food Innovation Resource Centre (FIRC) provided advice on formulating the bars, such as ways to keep the sugar content low while maintaining the integrity and binding of the granola bar.
The mentor also provided guidance on steps to ensure the granola bar is safe for consumption through formulation changes, for example lowering water activity of the granola bar to prevent microbe growth, and packaging material used.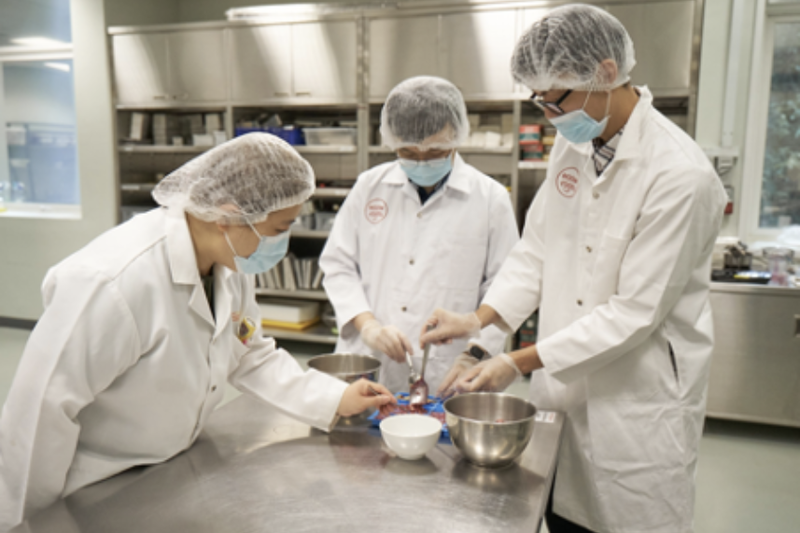 Their AGSC corporate partner, Tong Garden, also provided helpful advice to the team. They shared, "Our Tong Garden mentors proposed ideas on how to brand the granola bar and capture the audience's attention, such as naming the granola bar with interesting names, capturing moments such as "evening calm", rather than just calling it a roselle hawthorn granola bar. They also provided tips on what purchasers look out for, such as the logo, the size of the bar and the presence of distinctive flavours."
Through this process, the team managed to narrow down to two combinations of ingredients which taste good and also synergise in terms of TCM properties. They also scaled down the size of the granola bar to cater to consumers looking for a quick snack, rather than a full-sized bar.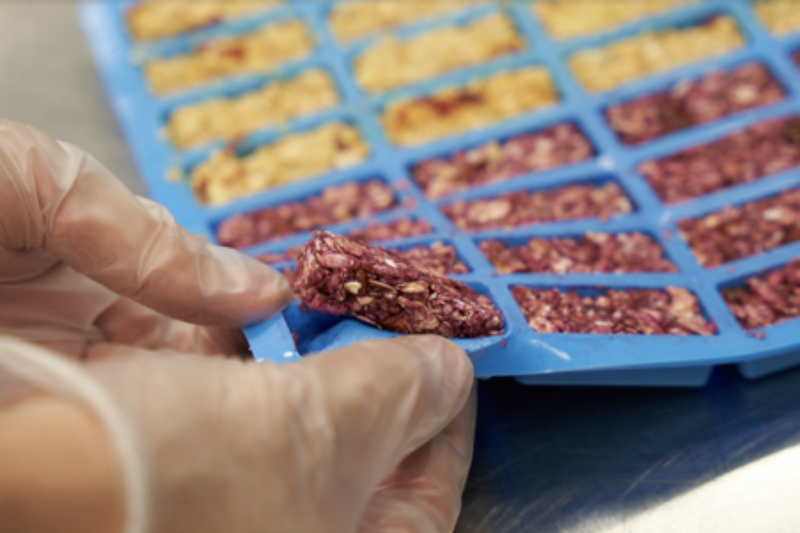 We hope you've enjoyed learning more about the AGSC 2021's finalists, their innovation journey and most of all, we hope you've found their creations tantalising!
Stay tuned for the AGSC Grand Finals happening on 16 December 2021!
Sign up for the latest innovation updates
Customise your preferences to receive updates in industries you're interested in.