10 Jan 2023
This article on SOIC 2021 was produced and first published by Agorize
.
SOIC 2022 is currently open for applications, click here to learn more!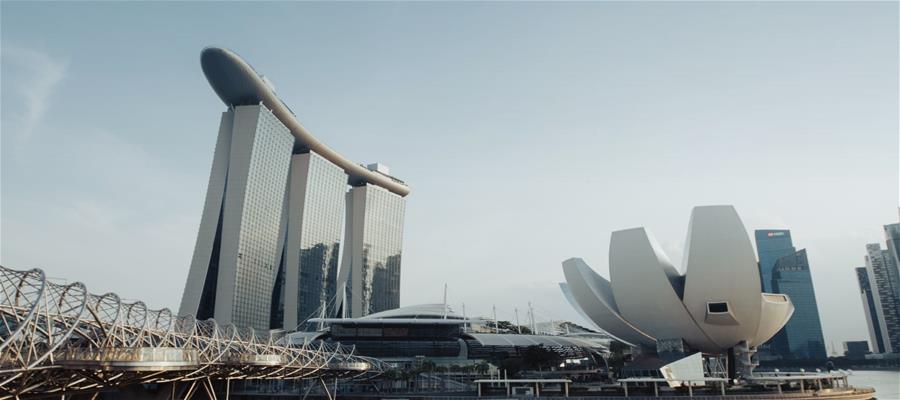 Introduction

Agorize has been a leader in creating innovation partnerships with global organizations and enterprises for more than a decade. With that, come insights that help us, our partners and fellow innovation leaders continuously improve. In this case study, we'll dive into Agorize's collaboration with Enterprise Singapore. While our partnership with Enterprise Singapore covers multiple innovation challenges and startup competitions since 2018, we'll zoom in on the Sustainability Open Innovation Challenge. This yearly initiative has brought together many innovation players from Singapore and beyond. Centered around decarbonization and circular economies, creating collaborations like this is more important than ever before.



A powerful partnership

Enterprise Singapore (EnterpriseSG) is a government agency that champions enterprise development and supports the growth of Singapore as a global hub for trading and startups. Every year, EnterpriseSG organizes a series of open innovation challenges to help catalyze innovation partnerships between corporates and innovative companies (typically startups and Small and Medium Enterprises (SMEs). These challenges cover an expansive range of industries and thematic interests, including energy, food, trade and connectivity, and sustainability. Ecosystem players can connect through these challenges via platforms such as the Open Innovation Network, to co-develop and testbed solutions. Agorize helps organizations like EnterpriseSG accelerate innovation, create strategic partnerships and expand their innovation ecosystem with our innovation management platform. We support them through our comprehensive innovation management software, community of 5 million innovators and team of experts.


Sustainability Open Innovation Challenge

Making a significant contribution to global sustainability requires collective action. It's only the joint effort of governments, corporations, SMEs, startups and individuals that can have a true impact. Sourcing and developing sustainable solutions at scale is also critical to Singaporean organizations as it drives growth and competitiveness. As such, EnterpriseSG has been organizing the Sustainability Open Innovation Challenge (SOIC) annually since 2019 to crowdsource for innovative sustainability solutions. Most recently for the 2021 edition, Agorize worked with EnterpriseSG as the appointed partner for SOIC 2021.Open innovation empowers organizations to look beyond themselves for the best solutions to their key objectives and create strategic partnerships with innovators. SOIC enables participating corporate organizations to leverage external skills and solutions from startups and SMEs with the relevant capabilities at an accelerated pace.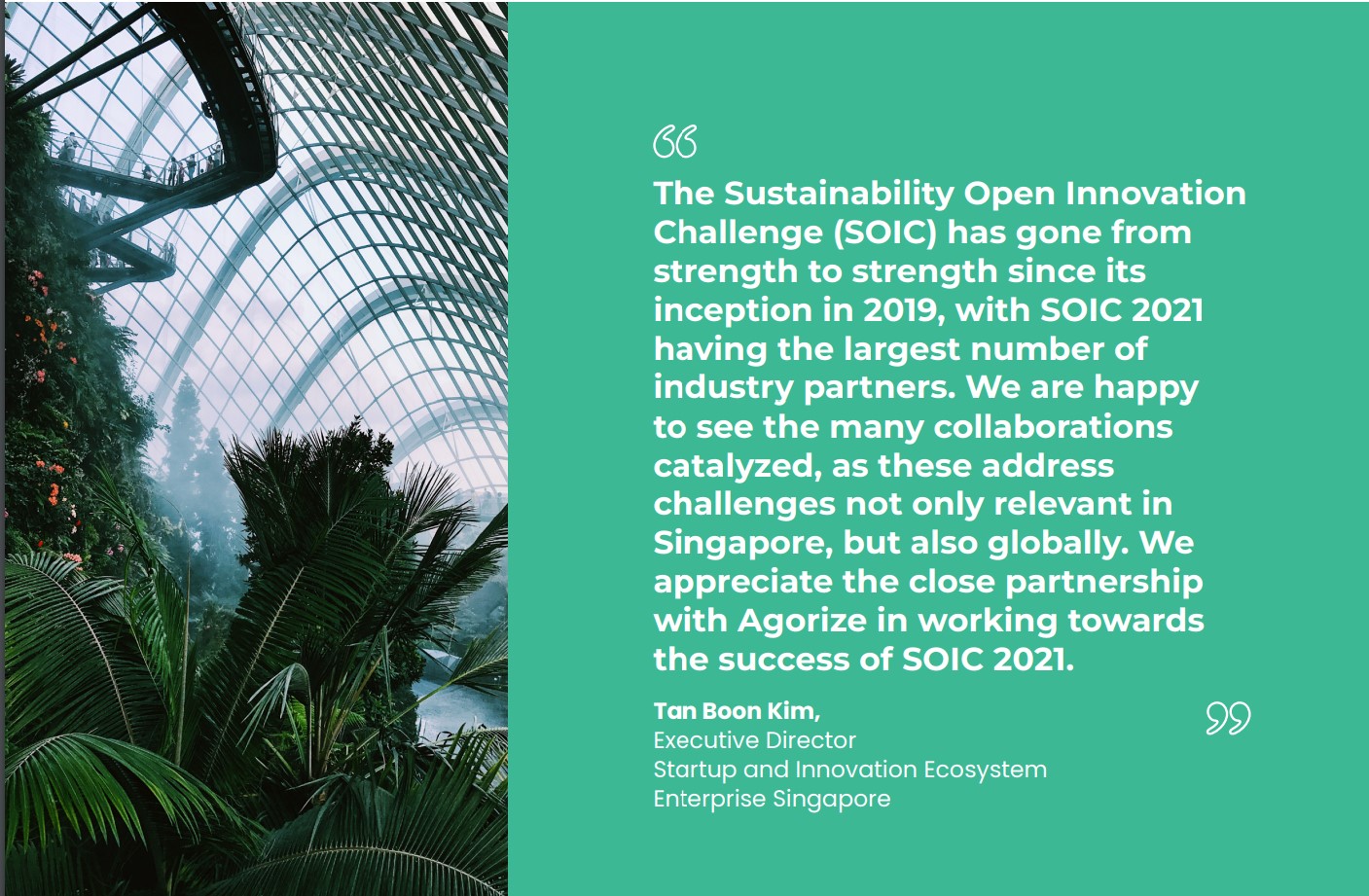 About Corporate Challenge Owners

Strong commitment from corporate challenge owners was key to the success of SOIC. The 16 organizations that were part of SOIC 2021 cover an incredibly broad range of industries. We were happy to have welcomed players from the automotive, energy, beauty, transportation, travel retail, real estate, FMCG, tech and environmental sectors. They joined SOIC to crowdsource innovative solutions that can contribute to their organization's sustainability efforts and play an important role in providing the participants with clear objectives and guidance, and rewards in the form of funding, pilots and an industry-based network.

Agorize's Solution

Agorize's innovation management solution accelerates innovation from seed to execution by connecting companies and talents everywhere at scale. We empower our clients to establish and assess a pool of innovators, startups and talents. Custom programs are built around the specific innovation needs of the client, using our SaaS platform, global community, and team of experts. Through a custom-built platform, SOIC was presented and promoted to startups and SMEs from our global community whose solutions fit in one of 27challenge statements defined by16corporate challenge owners. They covered themes such as waste management, sustainable transport, zero waste supply chains and low carbon alternatives. The platform allowed the teams to autonomously navigate through the many proposals, shortlist high-potential solutions and monitor progress through real-time analytics dashboards. Agorize experts remained available for guidance at each step of the process.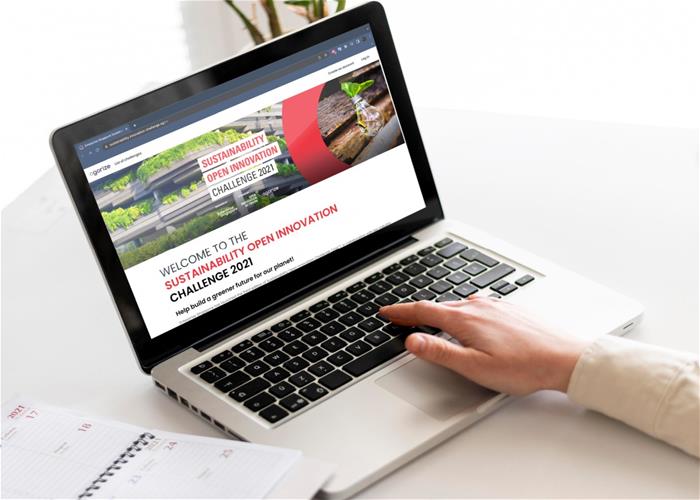 Results and Impact

The success of SOIC, like with all innovation programs we organize, is determined by ROI and the real-world impact we can make. The innovation challenges make this impact possible as they result in corporate-startup partnerships. Such partnerships provide corporate players with solutions that can befast-tracked to the market. Simultaneously, the startups and SMEs get access to resources and connections that accelerate their growth.


In SOIC 2021, EnterpriseSG and the corporate challenge owners successfully engaged hundreds of participants from over 90 countries who submitted more than 600 proposals. After careful assessment by the corporate challenge owners, startups and SMEs with the best fitting solutions were chosen to discuss potential collaborations. During the grand final ceremony, the corporate challenge owners reflected on their participation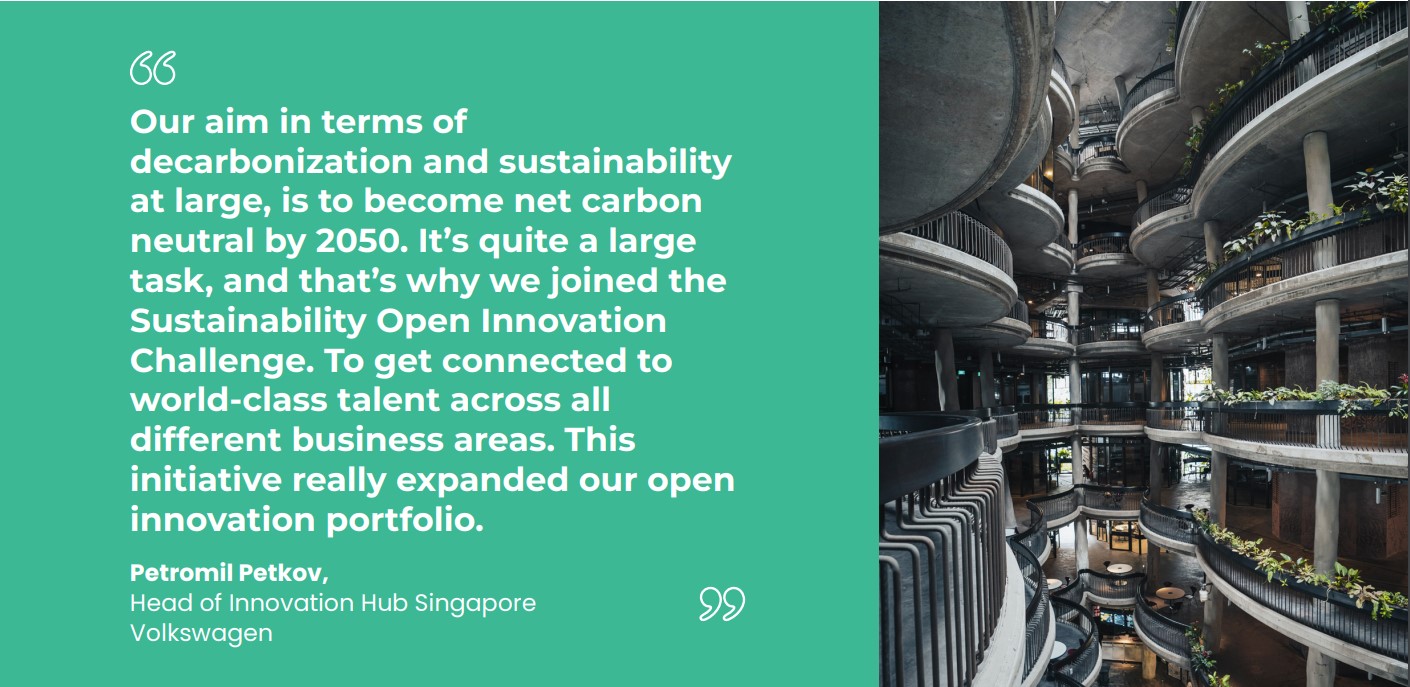 SOIC Awarded Startups and SMEs


Then, what's next?
The winning startups and SMEs will enter a phase of discussing the development of solutions with their respective corporate partners, with potential support through funding, test-bedding sites provision, pilots and paid trials. The collaboration between Agorize and EnterpriseSG continues to illustrate the value of open innovation– enabling a global community of innovators, from startups to corporates and governments, to collaborate and form new partnerships. And those now have the power to fast-track new, much needed sustainable solutions that Singapore has to offer the world.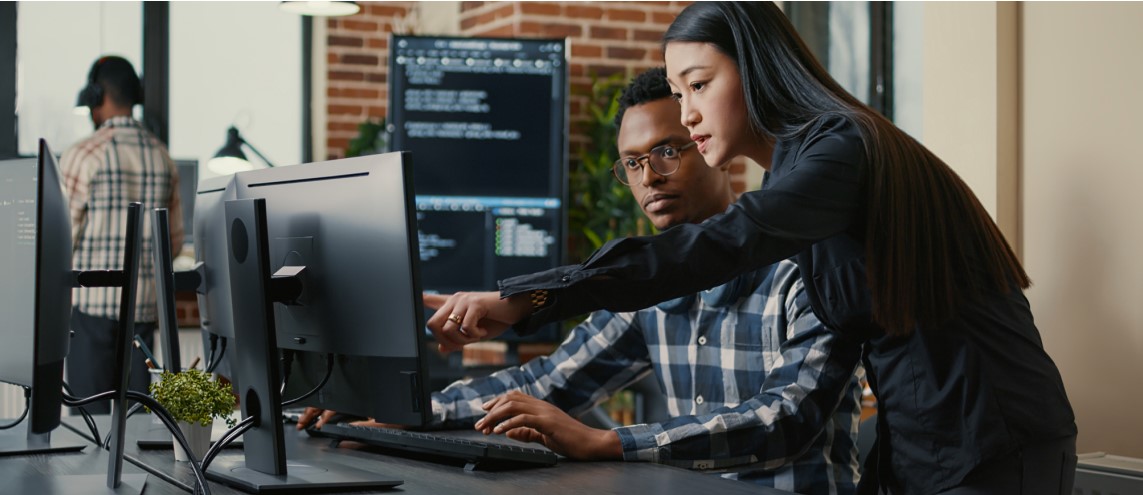 Do you want to explore open innovation challenges?
Sign up for the latest innovation updates
Customise your preferences to receive updates in industries you're interested in.