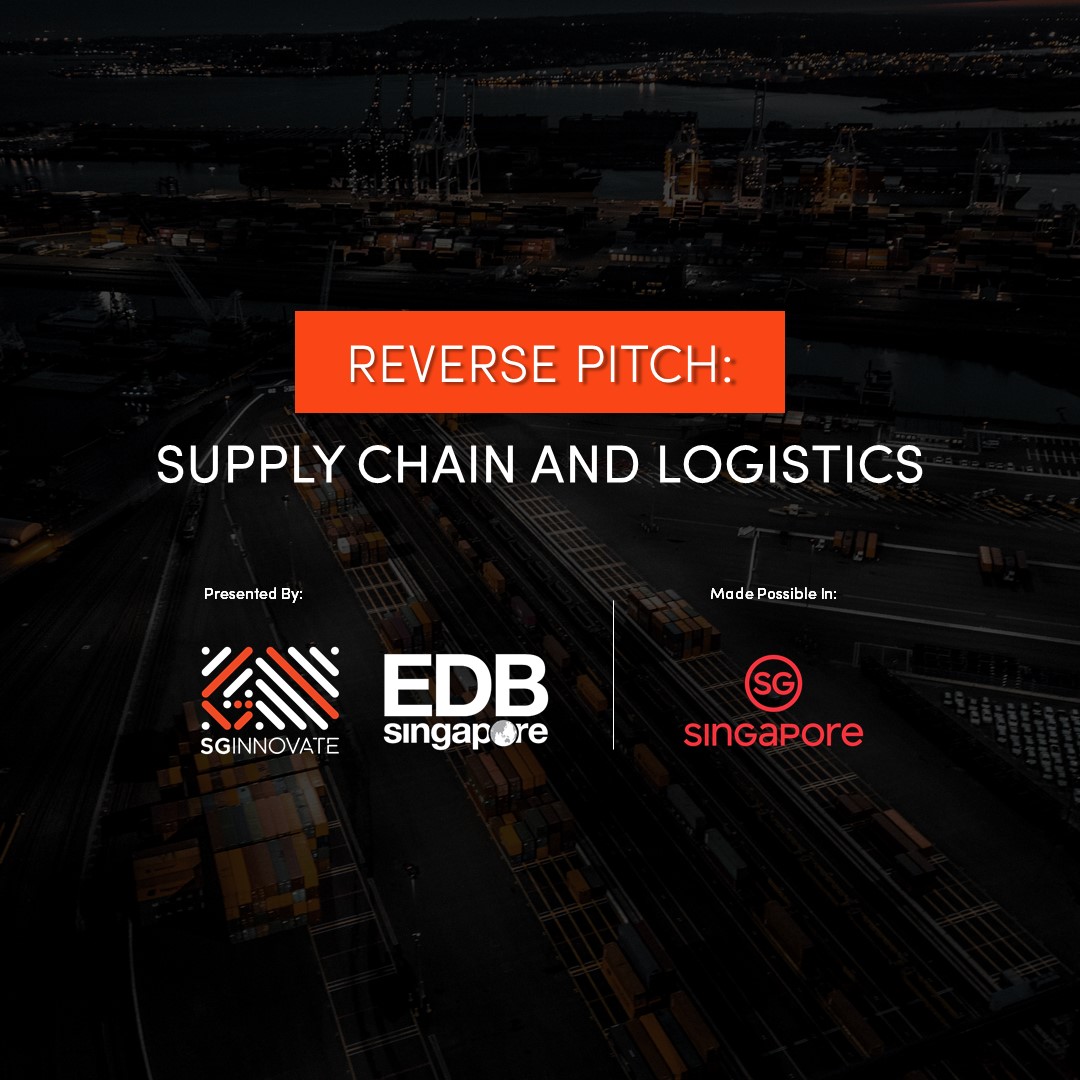 | | |
| --- | --- |
| Challenge Owner(s) | Bollore Logistics, Schneider Electric, Unilever Foundry |
| Organiser(s) | SGInnovate, Economic Development Board (EDB) |
| Industry Type(s) | Air Transport, Circular Economy & Sustainability, Digital/ICT, Electronics, Land Transport |
| Opportunities and Support | Opportunities to connect with open innovation leaders in Singapore and the region |
| Application Start Date | 1 June 2021 |
| Application End Date | 1 August 2021 |
| Website | Click here to learn more |
About Challenge
Artificial Intelligence, advanced robotics, blockchain technology, big data and the Internet of Things transform the supply chain and logistics industry every day. To better meet new market demands and achieve operational excellence, supply chains of the future need to be more agile, sustainable and resilient, particularly following the Covid-19 pandemic.
Supply chain professionals have recognised that to solve the industry's most pertinent problems; they need to transform their business models, adopt digital technologies, and collaborate with the ecosystem, particularly with startups.
Presented by SGInnovate and EDB, this Reverse Pitch event series aims to spotlight market demands for frontier technologies to better inform the startup community to support their go-to-market efforts.
At these Reverse Pitch events, corporate leaders will present their problem statements and innovation needs that they are open to working with startups on.
This session on Supply Chain and Logistics featured stories from three leading supply chain companies – Bolloré Logistics, Schneider Electric, and Unilever Foundry.
Sign up for the latest innovation updates
Customise your preferences to receive updates in industries you're interested in.