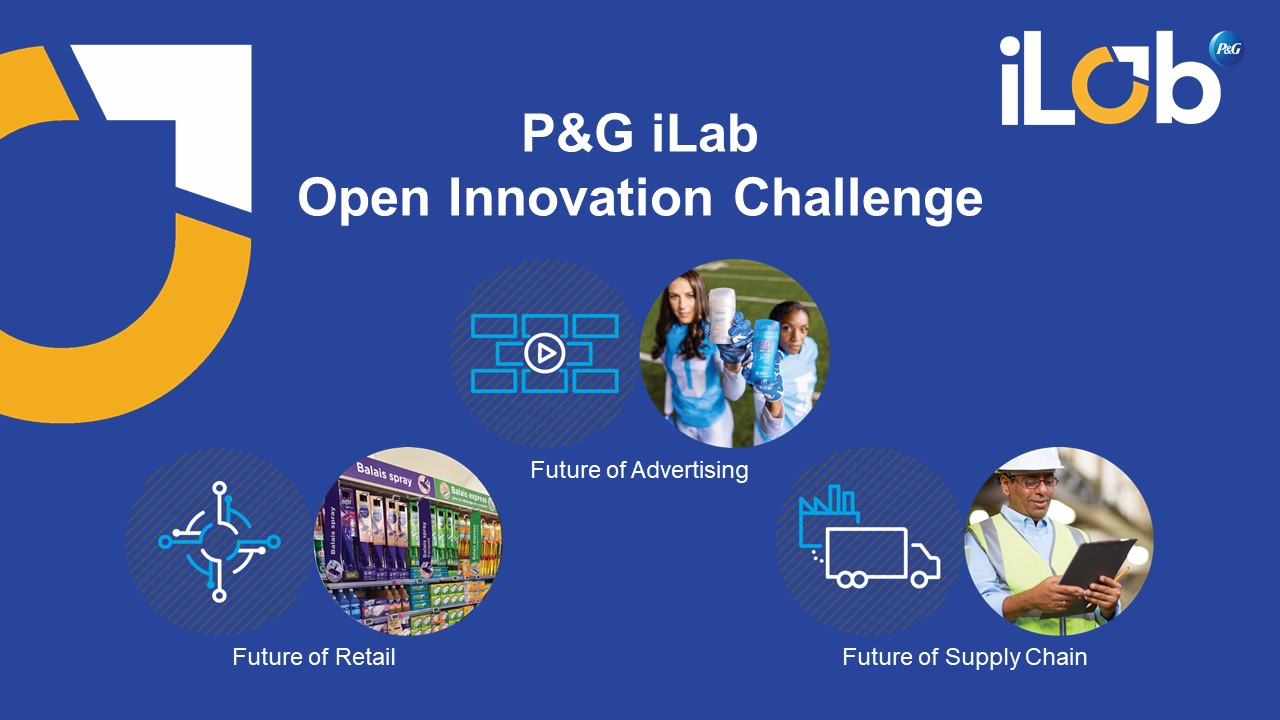 | | |
| --- | --- |
| Challenge Owner(s) | Procter & Gamble (P&G) |
| Organiser(s) | Pilot44 |
| Industry Type(s) | Digital/ICT, Financial Services, Logistics, Retail |
| Opportunities and Support | Opportunities for pilot funding and access to P&G expert resource team |
| Application Start Date | 15 March 2021 |
| Application End Date | 9 April 2021 |
| Website | Click here to learn more |
About Challenge
Join P&G's top management and technology partners in first ever iLab 2021: a 3-day virtual innovation festival to unlock the Future of Advertising, Future of Retail and the Future of Supply Chain. We will bring together the best start-ups from across Asia Pacific, Middle East and Africa, and from around the world to innovate and activate ideas to win in the future.
iLab 2021 is a key pillar of our Company of the Future vision: P&G Asia Pacific, Middle East and Africa will be the Innovation Launchpad for P&G and Singapore - where world-class capabilities, technology and infrastructure come together to "Win in the Future". This virtual event will be curated by a leading innovation lab out of San Francisco and will be co-sponsored by P&G's global industry thought leaders.
P&G iLAB is looking for disruptive technology proposals that can solve key challenges and take its operations to the Future of the Advertising, Retail and Supply Chain.
There is an exclusive opportunity to partner with P&G across at least 15 different pilot projects - each with a minimum investment S$30,000 from P&G.
You can send any specific questions to our innovation partner, Pilot44: submissions@pilot44.com
Sign up for the latest innovation updates
Customise your preferences to receive updates in industries you're interested in.