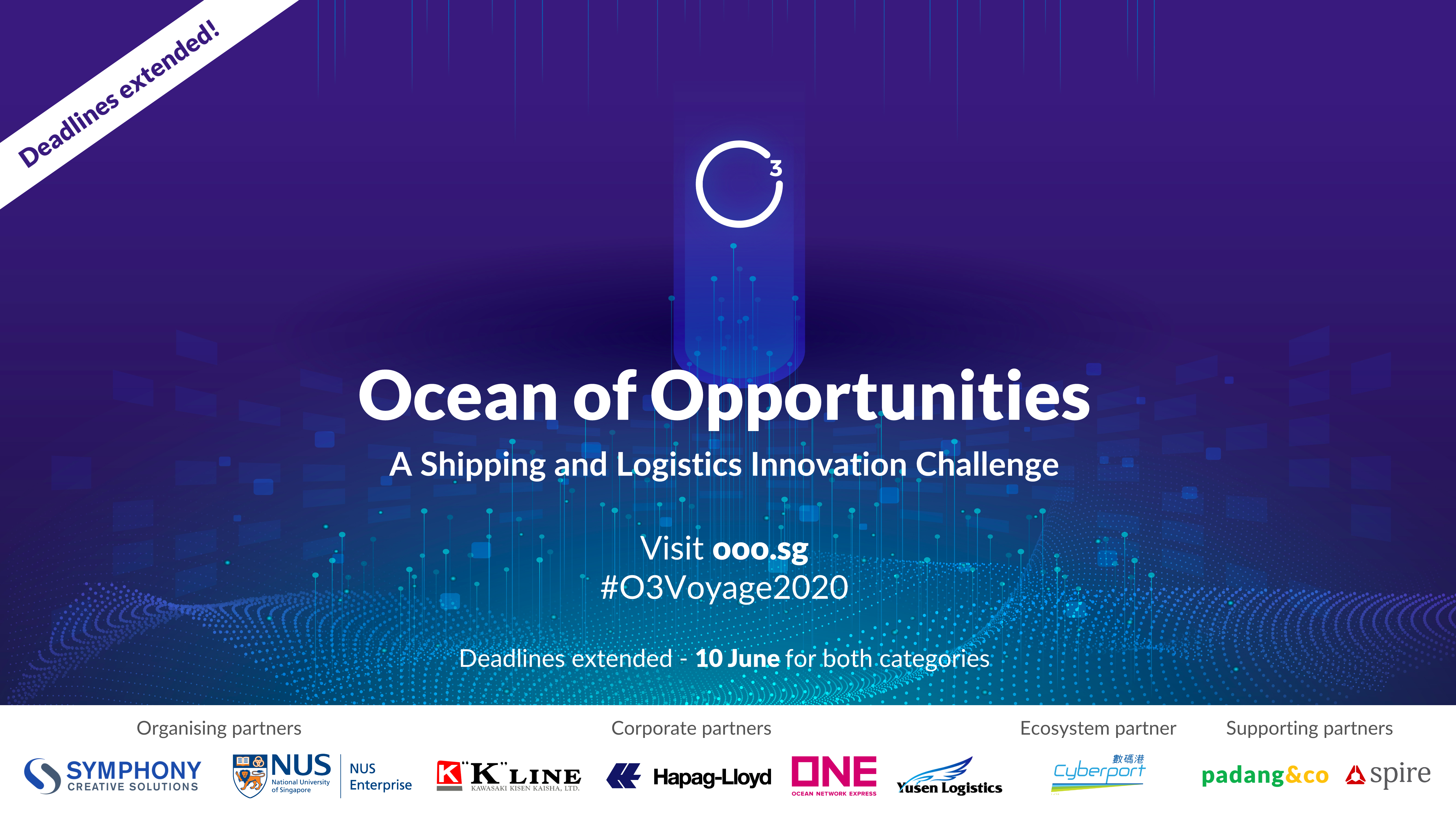 | | |
| --- | --- |
| Challenge Owner(s) | K Line, Hapag-Lloyd, Ocean Network Express, Yusen Logistics |
| Organiser(s) | Symphony Creative Solutions, NUS Enterprise, Padang & Co |
| Industry Type(s) | Digital/ICT, Logistics, Sea Transport |
| Application Start Date | 26 February 2020 |
| Application End Date | 10 June 2020 |
| Website | Click here to learn more |
About Challenge
Oh-three, year three, we're going bigger, further, deeper! We're moving more things around the world faster, further and deeper. Sail with us and explore the trillions of opportunities out there! #O3Voyage2020
We welcome onboard more partners and more problem statements this year, so get ready to anchor your ideas with us!
Artificial Intelligence and Machine Learning are the two buzzwords in the development of technology, but how can they be applied in the world of shipping? Meanwhile, the hardware and processes that have always been there could not have been neglected. How can we work on these to bring about innovation in shipping? Join us in these two tracks of innovation, where selected ideas will get to go on trial with our corporate partners
Sign up for the latest innovation updates
Customise your preferences to receive updates in industries you're interested in.