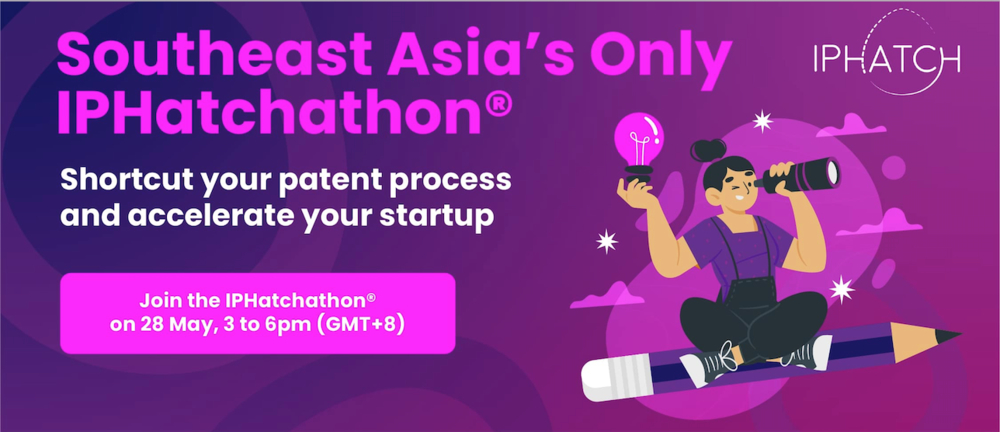 | | |
| --- | --- |
| Challenge Owner(s) | Panasonic, Nokia, Ricoh |
| Organiser(s) | IPI Singapore, Panasonic, Nokia, Ricoh, Malaysia Digital Economy Corporation (MDEC) |
| Industry Type(s) | Digital/ICT, Electronics, Financial Services, Infrastructure, Land Transport |
| Opportunities and Support | Opportunities to co-develop and testbed solutions with Multinational corporations, and gain marketing and media coverage |
| Application Start Date | 18 December 2020 |
| Application End Date | 31 May 2021 |
| Website | Click here to learn more |
About Challenge
IPHatch Innovation Challenge brings together multi-national corporations to collaborate with start-ups and SMEs using patents/technologies.
The start-ups and SMEs will get to be empowered with the technology seeds from the corporations, join our IPHatch communities spanning across Asia and Europe and be funded by our wide network of funding partners.
Selected companies will be fully assigned with the patents, get to implement the patents and develop the solutions within their business, and have an opportunity to work with the multi-national corporations worldwide.
This initiative is supported by Innovation Partner for Impact (IPI) in Singapore and Malaysia Digital Economy Corporation (MDEC) in Malaysia.
Register now to have a chance to pitch to us for a chance to win the patent portfolios and implement the solutions of your dream!
Sign up for the latest innovation updates
Customise your preferences to receive updates in industries you're interested in.