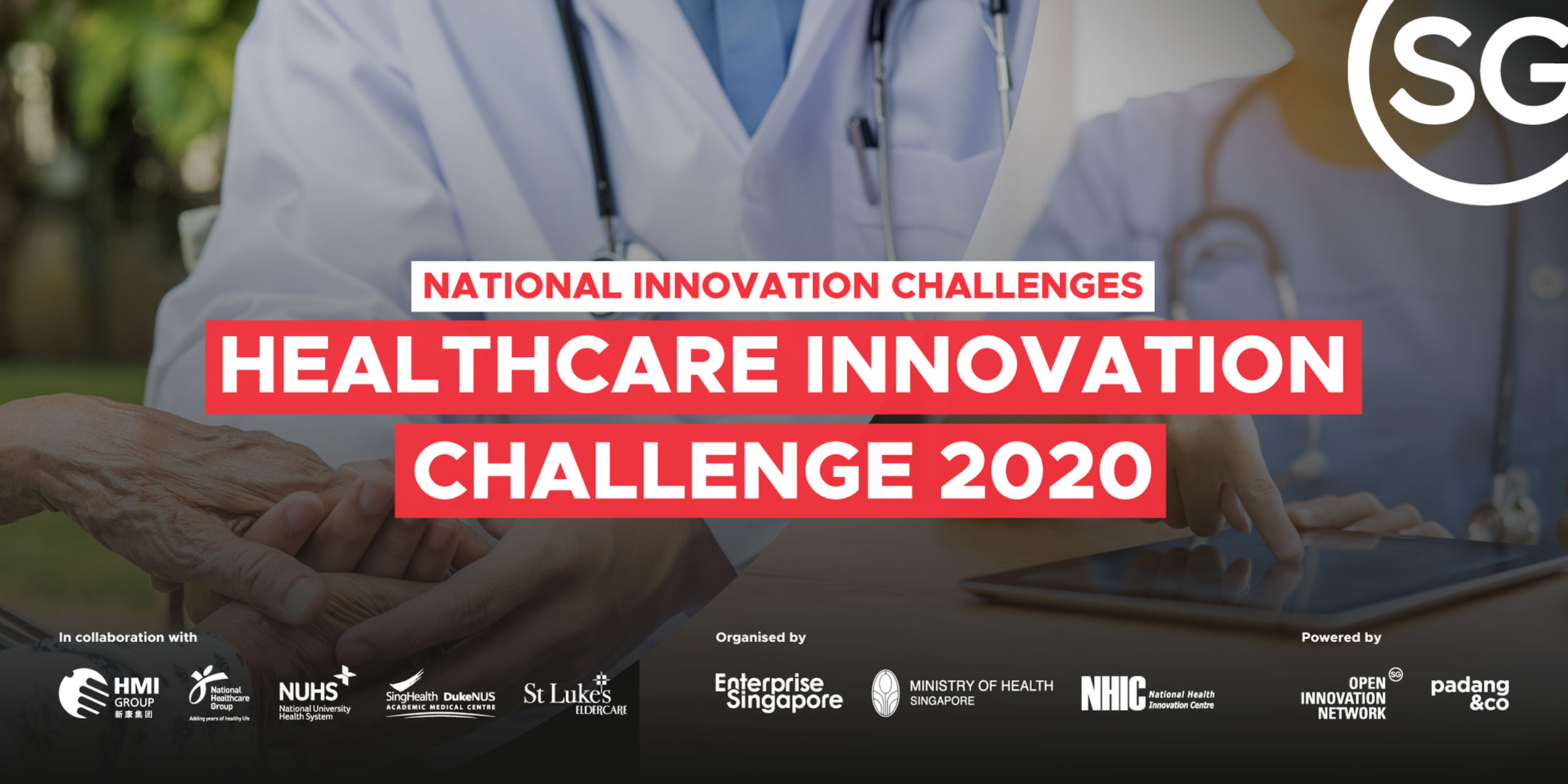 | | |
| --- | --- |
| Challenge Owner(s) | Health Management International (HMI), National Healthcare Group (NHG), SingHealth, National University Health System (NUHS), St Luke's Eldercare |
| Organiser(s) | Enterprise Singapore, Ministry of Health (MOH), National Health Innovation Centre (NHIC) |
| Industry Type(s) | Digital/ICT, Healthcare & Biomedical, Logistics |
| Opportunities and Support | Winner for each Enterprise Track statement will be eligible for an Enterprise Development Grant for pilot development. |
| Application Start Date | 5 November 2020 |
| Application End Date | 21 December 2020 |
| Website | Click here to learn more |
About Challenge
COVID-19 tested healthcare systems around the world and highlighted the need for healthcare to be more resilient in the face of adversity. In the post-covid new normal, efforts to revolutionize healthcare has revealed boundless opportunities for innovations to enable this transformation.

Enterprise Singapore, in partnership with five of Singapore's leading healthcare providers, brings you the Healthcare Open Innovation Challenge. The Challenge leverages Singapore's leading healthcare system, providing a unique opportunity for enterprises to engage with clinicians and healthcare providers throughout development.

If you have an innovative technological solution that improves the processes within healthcare delivery, enhance patient management and engagement, and form a complete seamless care continuum, this is for you. Successful participants stand to receive grant funding and the chance to co-develop, testbed and deploy your solutions with our healthcare providers.
Sign up for the latest innovation updates
Customise your preferences to receive updates in industries you're interested in.