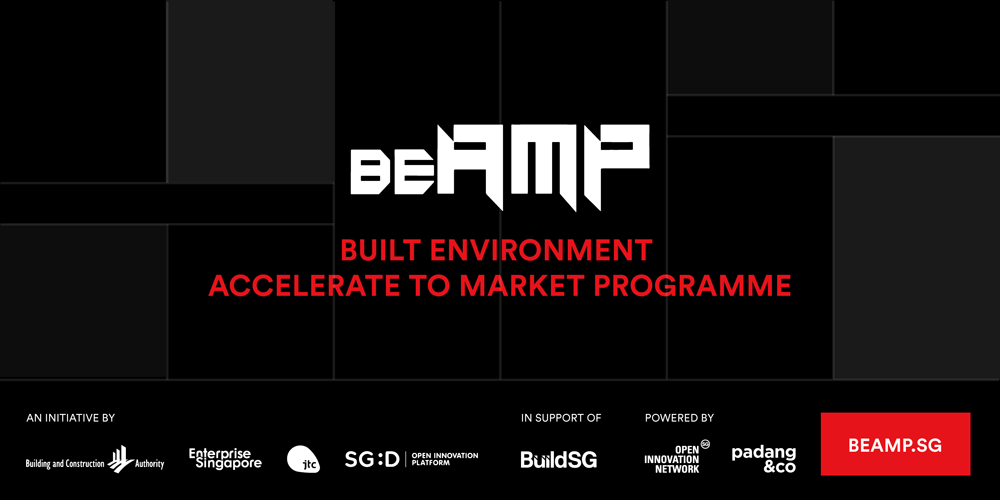 | | |
| --- | --- |
| Challenge Owner(s) | Santarli, Penta-Ocean Construction, Chuan Lim Construction, Kajima Corporation, CapitaLand, Building and Construction Authority (BCA), Tiong Seng Construction, Teambuild Construction Group, Land Transport Authority (LTA), Admaterials Technologies |
| Organiser(s) | Building and Construction Authority (BCA), Enterprise Singapore (ESG), JTC Corporation |
| Industry Type(s) | Construction, Electronics, ICT and Media, Logistics |
| Opportunities and Support | Opportunities to testbed with industry players, be mentored by experts, and also secure a funded pilot |
| Application Start Date | 8 December 2020 |
| Application End Date | 8 March 2021 |
| Website | Click here to learn more |
About Challenge
As the COVID-19 pandemic disrupted the normal course of life and business, it also exposed many opportunities for the industry to innovate and build stronger enterprises going forward.

In the Built Environment sector, there is a need to accelerate the adoption of advanced building technologies to allow for cleaner, higher quality construction that is less manpower intensive. Emerging technology trends such as robotics and artificial intelligence will play an instrumental role in reshaping the Built Environment sector in a post COVID-19 world.

The Built Environment Accelerate to Market Programme (BEAMP) is a multi-agency initiative designed to build a vibrant innovation ecosystem for the Built Environment sector.
Since its inaugural launch last year and over two iterations, BEAMP has created a platform where innovators and Built Environment industry players come together to collaborate and solve key challenges through accelerated product and market development.

BEAMP returns this year to discover new solutions and expand on the Built Environment sector's potential for disruptive innovation. If you have an innovative solution that can aid the transformation of the sector, this is an opportunity for you to receive test-bedding opportunities with industry players, be mentored by experts, and also secure a funded pilot!
Learn More
Digital Asset Delivery & Management
Tuesday,
19 January 2020
4.00PM – 5.00PM
Advanced Design & Fabrication
Thursday,
21 January 2020
4.00PM – 5.00PM
Building Inspection, Maintenance & Facility Management
Tuesday,
26 January 2020
Automation & Robotics for Construction
Thursday,
28 January 2020
4.00PM – 5.00PM