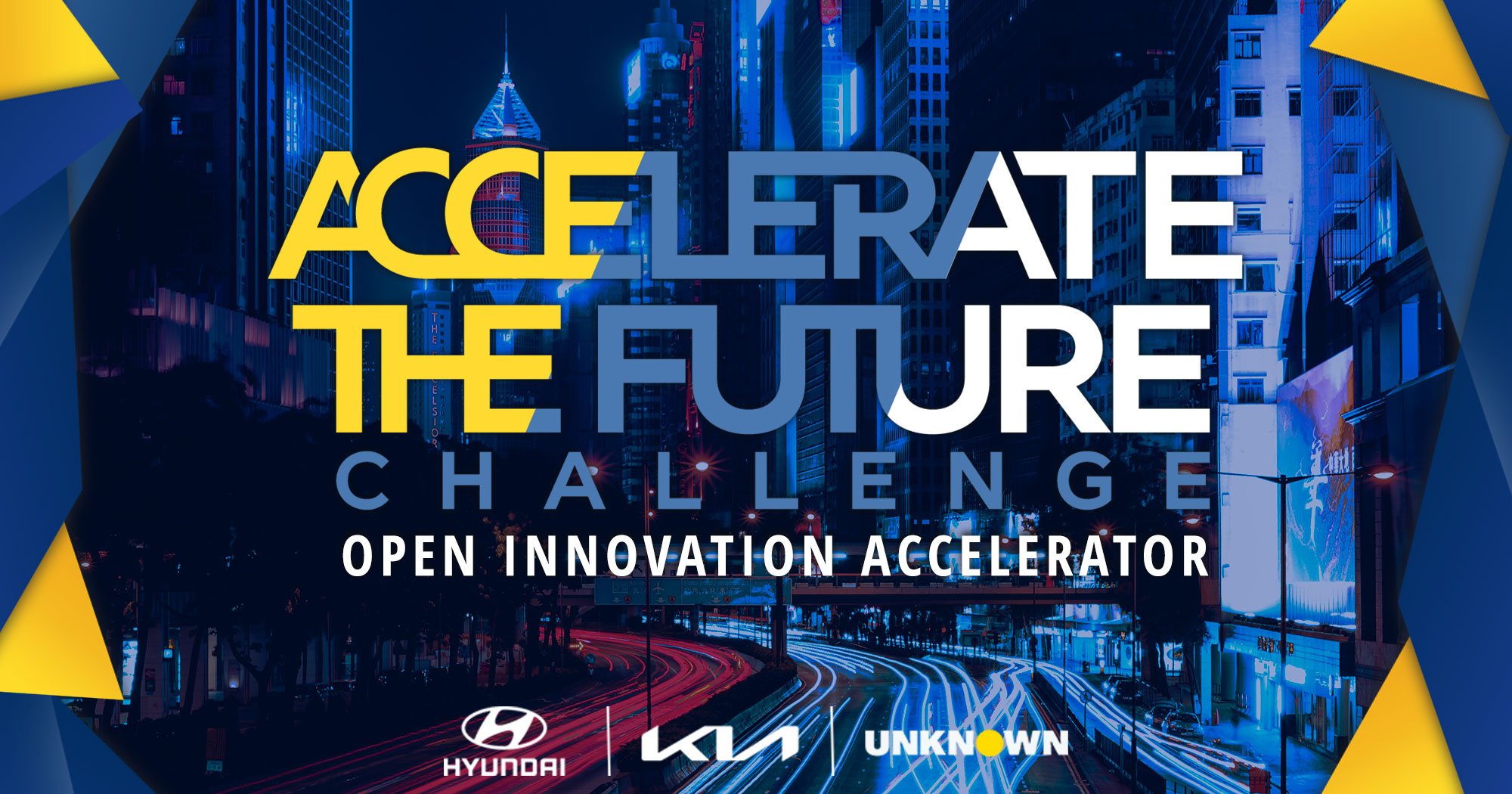 | | |
| --- | --- |
| Challenge Owner(s) | Hyundai Motor Company, Kia Corporation |
| Organiser(s) | Hyundai Motor Company, Kia Corporation, Unknown Group |
| Industry Type(s) | Circular Economy & Sustainability, Land Transport, Logistics, Precision Engineering, Urban Solutions |
| Opportunities and Support | Opportunities for impactful potential collaboration for POC or pilot projects, mentorship, and more |
| Application Start Date | 2 August 2021 |
| Application End Date | 15 September 2021 |
| Website | Click here to learn more |
About Challenge
Together with Unknown Group, Hyundai Motor Company and Kia Corporation want to further their collaboration with innovative startups and scaleups globally and engage business units to launch business-impacting collaborations within the domains of Smart Cities, Smart Factory, Logistics & Mobility. We are looking for equal partners, who are as much committed as we are to our society and our planet.
As for the ecosystem of solutions, working with HMC & KIA will give you access to a worldwide network and to a deep expertise and knowledge of the industry.
Additionally, looking at learning opportunities - at HMC & KIA we are constantly involved in a number of innovation initiatives and collaborations. You will have discussions and receive support from our skilled teams and gain important insights from the projects.
There is an opportunity for an impactful potential collaboration for POC or pilot project with one of our business units. As well, possibility of strategic future collaborations and/or funding with the most promising solutions.
Learn More
Sign up for the latest innovation updates
Customise your preferences to receive updates in industries you're interested in.