16 Dec 2021
Updated as of 29 Jun 2022
When startup meets corporate: A match made in open innovation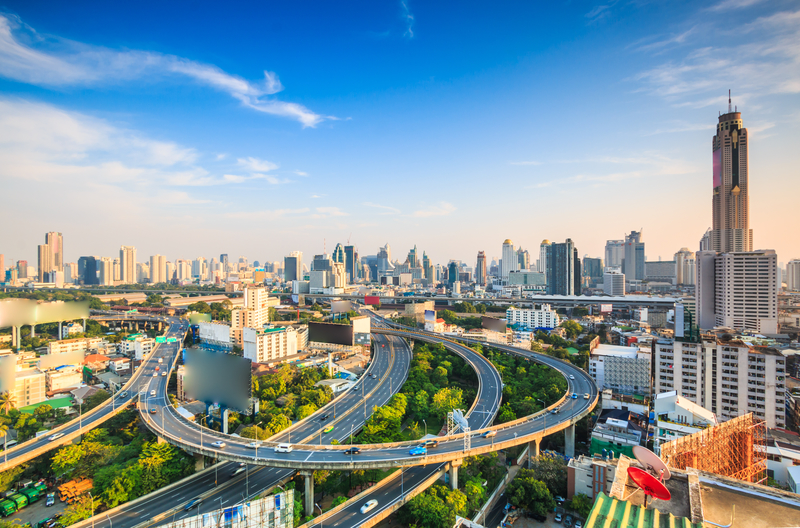 Open innovation is catching on in Southeast Asia. To stay competitive and uncover market opportunities, more companies are turning to open innovation to crowdsource for solutions from external players. Among them are large corporates with a growing appetite for innovation and technology to revamp traditional industries and reimagine the future.
For many Singapore startups and small and medium-sized enterprises, partnering a regional corporate through open innovation is an opportunity to co-create and accelerate impactful solutions with market fit. It is also a chance to grow their presence in the vast Southeast Asian market.
ProfilePrint and Aimazing are two Singapore startups which have shown the way.
Open innovation points the way to new industries
From grading agrifood products to analysing food texture for patients, ProfilePrint's food fingerprinting is leaving its mark on a growing range of applications.
In the inaugural Southeast Asia Open Innovation Challenge (SEA OIC), ProfilePrint won the challenge by Sunway Group to pilot dynamic farm management and automation solutions for vegetable farming to improve farming efficiency. Sunway XFarms, an urban farm innovation hub under Sunway Group wants to break away from traditional modes of agriculture and address food security through innovative, smart urban farming. ProfilePrint's food fingerprinting technology offered a unique solution.
Powered by artificial intelligence, ProfilePrint's patented technology synthesises complex interrelated parameters and sensory data into a single "digital fingerprint". The technology authenticates and predicts food quality without the onerous grading process performed by human experts.
During the pilot project, ProfilePrint proved its technology viable for "fingerprinting" vegetables produced in Sunway's farms to improve quality control and assure consumers of food quality. On top of that, it addresses supply chain challenges due to COVID-19, which disrupted physical grading processes or impaired tasters' sensory sensitivity due to infection.
After scoring a successful pilot, Sunway and ProfilePrint are exploring options to roll out this model across Sunway FutureX farms in 2022.
While originally designed for grading food ingredients such as coffee, cocoa, herbs and spices, ProfilePrint continues to discover new uses for its technology.
"With open innovation, we identified potential industry challenges that our technology could address, expanding into new verticals and markets beyond our core area of focus. One of them is healthcare," shared Mr Alan Lai, CEO and Founder.
In 2020, ProfilePrint took part in the Healthcare Open Innovation Challenge to identify food textures for patients with swallowing disorders. In the process, the team realised the potential applications of its solution in healthcare. They have since conducted pilot projects and received commercial orders in the healthcare industry, growing the benefits of food fingerprinting to meet different market needs.
A springboard to the region
While more consumers across Southeast Asia are shopping online, Aimazing believes brick and mortar shops can continue to attract shoppers. For physical retailers to deliver better customer experiences, data transparency is key.
E-commerce platforms and retailers can easily analyse customer profiles, track browsing and purchasing preferences, and vary their marketing and products based on customer demand. Similarly, if physical stores can collect and analyse similar information about their customers, retailers can make data-based decisions to match their offerings closer to market demands. For example, a retailer can vary its range of products across different malls, targeted at the profile of shoppers in each location.
Aimazing's retail analytics platform aims to help retailers and mall management capture all transactional data from their tenants without expensive integration.
The solution won the open innovation challenge from Hong Leong for a digital tenant management solution to deliver better customer experience and improve communication and transactions with its 250 tenants.
Mr Jun Ting, founder and CEO of Aimazing shared the outcome of the pilot project, "The proof-of-concept project shows data completeness and data accuracy standing at 99.99%. The full data visibility enables Hong Leong to make better decisions on tenant subsidies, support and discussions, and provide benchmarking reports." Following the project, Hong Leong and Aimazing are exploring the feasibility of rolling out the solution to a wider tenant base.
For Aimazing, the partnership with Hong Leong was a significant milestone for the startup. With the successful pilot project under its belt, Aimazing has entered a few commercial and proof-of-concept projects with leading malls and property companies in Singapore, Malaysia and the Philippines. The company also found success in business competitions, clinching first runner-up in the China-ASEAN New Smart City Innovation and Entrepreneurship Competition.
Reflecting on its open innovation journey, Mr Jun Ting said, "Through this project, we were exposed to how large enterprises and conglomerates in the region think about solving their most complex problems, especially during the COVID-19 period. The project helped us gain the confidence of new clients and served as a strong use case of our product to mall managements and landlords."
Partner a regional corporate through open innovation
In its second edition, the SEA OIC gave companies an opportunity to team up with Southeast Asia corporates to co-develop solutions and grow their business into new markets.
Apical Group, Indonesia
Bank Central Asia (BCA), Indonesia
Muang Thai Life Assurance, Thailand
Nongsa Digital Park, Indonesia
Siam Cement Group, Thailand
Sime Darby Property, Malaysia
Sunway Group, Malaysia
Thien Minh Group (TMG), Vietnam
Check out our ongoing open innovation challenges today, or visit Enterprise Singapore's website to find out more about the ASEAN market!

Not sure if you have what it takes? Hear from these challenge owners:
"Open innovation gives us the chance to work with a startup from the beginning.
This ensures the end solution really matches our problem. We are looking for solutions with a 'wow' factor and yet are very relevant to the problem.
Startups need to understand our business, why the problem exists and be passionate about solving it. Dare to say 'no' if you think the project deviates from your company's future direction. While we want a solution that works for us, we hope the project is a win-win for both parties."
Mr Jirapat Janjerdsak, Innovation Management Director, Siam Cement Group
"When corporates and startups work together, it helps to have clear communication on the expectations, roles and responsibilities of each party. Keep to the timeline and budget. There will be hiccups along the way and we encourage startups to be transparent and keep us in the loop regularly."
Ms Eleanor Choong, Chief Operating Officer, Sunway XFarms

Sign up for the latest innovation updates
Customise your preferences to receive updates in industries you're interested in.