06 May 2021
V-Key: Energy Conservation with Smart HDB Homes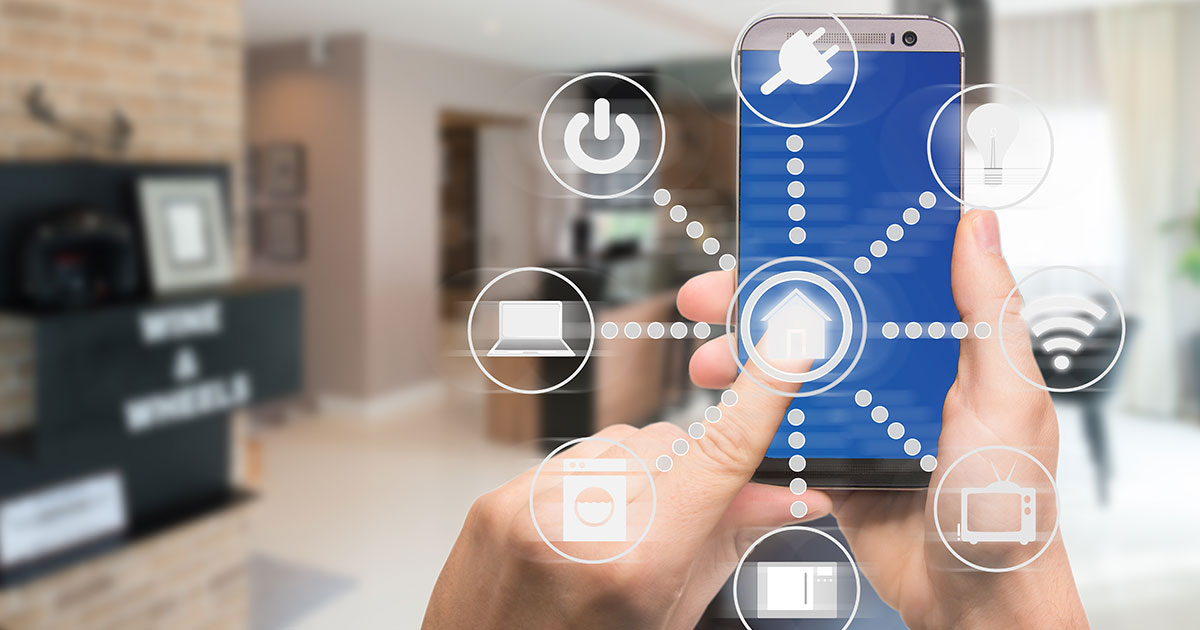 Punggol Northshore homes have been fitted with the smart socket, which can add intelligence on appliances and connect them seamlessly
With Punggol Northshore set to be Singapore's first smart-enabled estate, there was a need to harness technology that will improve residents' overall quality of life. Part of this plan was to make digital solutions easy for all to adopt.
Local digital security solutions company V-Key explored user-friendly and low-cost ways for residents to engage in smart living, such as eliminating the need for extra gadgets.
Through Enterprise Singapore's (Enterprise SG) open innovation initiative with government agencies, V-Key worked with the Housing Development Board (HDB) in open ideation, exchanging critical knowledge with each other. This style of collaboration is also known as open innovation, a process that acknowledges no single organisation can explore all possible ways on their own, so it is often good business practice to open up.
A Ready Market and Clear Problem to Solve
The aha moment came for V-Key in the form of a built-in smart socket that could do the job – and more. V-Key made the smart socket truly intelligent by having it provide useful data to residents on their living habits.
With the smart socket, residents can get live data on the electrical consumption by each household appliance. This way, they can monitor their electricity usage in real-time, detect faulty appliances quickly or change their daily routine to achieve lower electrical consumption and bills. The socket also comes with security features to ensure that the collected data is well-protected.
Unlike sometimes directionless, never-ending innovation processes, the open partnership between V-Key and HDB comprises a clear challenge to tackle. This not only saved time and money, but also expedited V-Key's actualisation of the solution and its go-to market plan.
The smart sockets have already been deployed in over 3,000 HDB flats in Singapore, delivering a solution that addresses the right market almost immediately.
Continuing the Growth Journey for V-Key
V-Key continued to develop a smart built-in infrastructure for the home. This acted as a hub for different commercial developers to tap into and spin off apps offering residents diverse functionalities that meet their various needs. Since different smart solutions – like smart air-conditioning, lamps and motion sensors – can be connected seamlessly via this hub, residents would not need to purchase additional gateways to use them.
Since then, V-Key has joined Enterprise SG's Scale Up program, which helps companies prepare, strategize and accelerate their solutions to market. Through the program, V-Key now receives business mentorship and works with Enterprise SG's partners to explore other business opportunities and scale their solutions.
Is Open Innovation for Your Company?
How open is your company when it comes to innovation?
Does your company work with external parties to ideate and exchange knowledge – even intellectual property – with one another?
Does your company believe that external parties have important and relevant contributions to your internal innovation process?
A "Yes" to the above means your company engages in open innovation. Visit the Open Innovation Network to discover all ongoing open innovation challenges and access resources to help you kickstart your journey today!
Sign up for the latest innovation updates
Customise your preferences to receive updates in industries you're interested in.