08 Feb 2021
Local Firms Work Together to Tackle Pressing Industrial Water Challenges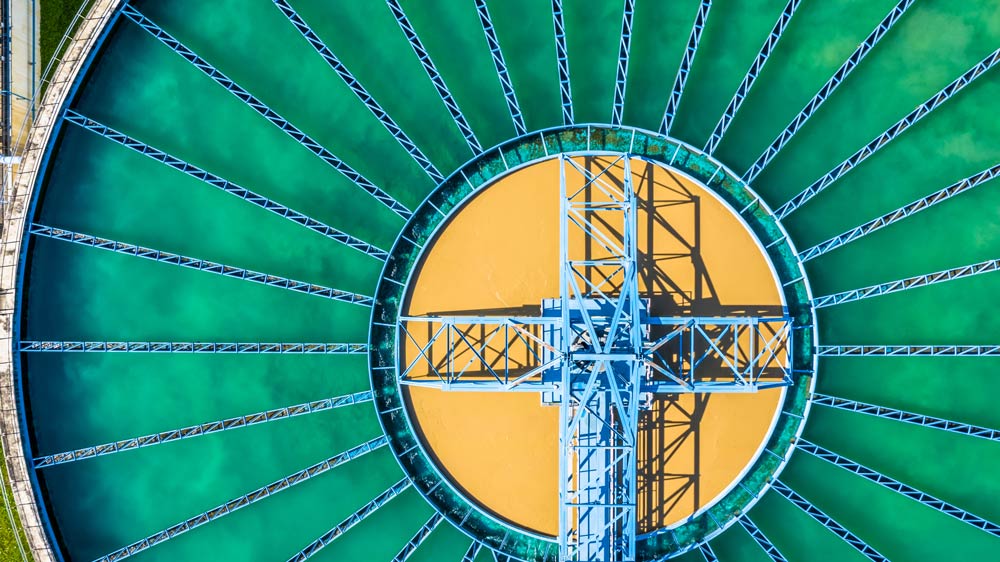 Water resilience is a global challenge, and using this precious resource sustainably will only become more urgent in the near future.
Water remains essential to the smooth running of many industrial processes. In Singapore and around the world, industries are often seeking solutions to the challenges of this precious resource.
Two key trends have risen. First, firms want to use water and energy more cost-efficiently as they shift to smart factory processes, which can track resource usage. This is especially important in Singapore, where natural water resources are limited and hence, costly. Second, industries are looking to incorporate sustainable practices, including tapping clean and sustainable water sources to avoid over-burdening existing ones.
To tackle these water challenges, local companies have developed state-of-the-art industrial water solutions to treat wastewater discharge and maximise reuse. These technologies enable industries to pursue sustainable economic growth while minimising the impact on the environment.
Building water resilience is never done alone. Different corporations come together through open innovation to bring industrial wastewater treatment solutions to life.
SG Enviro and Trio Packaging
Water tech company SG Enviro answered a call by Enterprise Singapore (Enterprise SG) and the Environmental & Water Technology Centre of Innovation (EWTCOI) to ideate on water management innovations.
SG Enviro developed – and later patented – the nonthermal plasma nanobubble technology for industrial wastewater treatment. It utilises advanced oxidation processes (AOP) to remove most organic pollutants without introducing hazardous substances into the water.
An important step in developing new technology is testing it in the real world to ensure that it is applicable. The Enterprise SG-EWTCOI call partnered SG Enviro with corrugated paper product manufacturer Trio Packaging for a collaborative pilot trial, speeding up SG Enviro's go-to-market stage. In the trial, the automated wastewater treatment system proved its ability to run on minimal manpower, and it achieved a consistent output of water quality in an energy-efficient manner.
Trio Packaging also noted that co-innovating with SG Enviro gave them the opportunity to experiment with emerging water technologies such as a fully automated wastewater treatment process.
The success of the trial boosted SG Enviro's track record and validated the technology, which led to the company securing a pipeline of projects: oil recycling in Batam, Indonesia; a phenol treatment plant trial for Jurong Rock Caverns; a plastics recycling wastewater treatment plant; and a trial of a pharmaceutical wastewater treatment facility.
The technology's small footprint, reduced sludge generation and low costs of operation have made it an appealing option for diverse sectors – ranging from oil and gas to manufacturing and municipal waste.
Century Water and a Local Semiconductor End-User
Water treatment company Century Water also answered the water innovation call. The local company has evolved from an engineering-oriented firm to a tech-and-innovation-driven corporation since 2015. Today, Century Water develops solutions for sectors exploring deep tech, such as pharmaceutical, semiconductor and green energy.
As part of the call, Century Water is currently working with a local semiconductor manufacturing company to testbed their PervaPureTM membrane technology. The technology separates water from organic solvent-water mixtures through pervaporation. This is used in the company's industrial wastewater treatment processes to improve the efficiency of wastewater filtration and produce cleaner effluent by-products. It can also achieve up to 50% of energy savings.
Traditional wastewater treatment is often low in efficiency and high in energy consumption with a large carbon footprint. This new technology not only provides a greener alternative to recycling solvents and chemicals, but also enables semiconductor companies to save costs in waste solvent disposal, leading to a higher return on investment within a year.
A successful trial with the semiconductor manufacturer will enable Century Water to build a track record and take their solutions to the market quickly. Serving a critical industry that is always looking for energy-efficient solutions, Century Water will have many doors opening in the region – and it can gain a head start in securing large-scale projects in the sector. It is also currently exploring an industrial water reclamation system with PUB.
Are You Ready for Open Innovation?
Does your company work with external parties to ideate and exchange knowledge – even intellectual property – with one another?
Does your company believe that external parties have important and relevant contributions to your internal innovation process?
A "Yes" to the above means your company engages in open innovation. Visit the Open Innovation Network to discover all ongoing open innovation challenges and access resources to help you kickstart your journey today!
Sign up for the latest innovation updates
Customise your preferences to receive updates in industries you're interested in.