04 Oct 2021
Advancing the green agenda through open innovation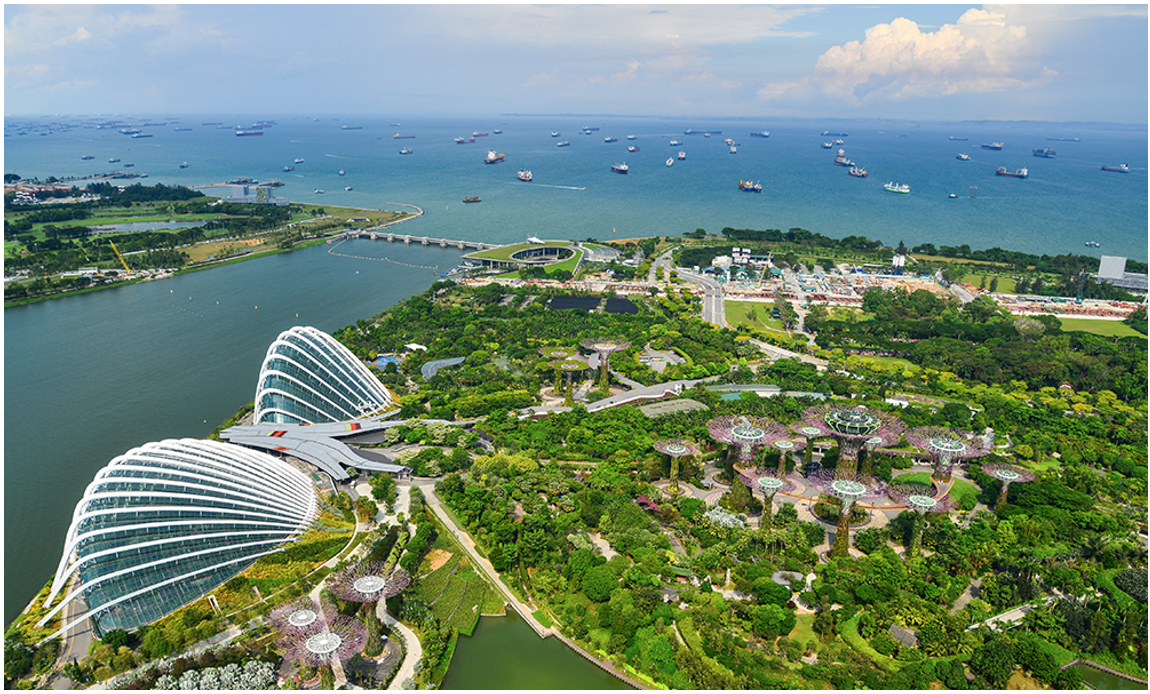 Figure 1: Bird's Eye View of Marina Bay. Source: Enterprise Singapore

Sustainability challenges increase urgency for innovative solutions
The world is heating up – as a low-lying island state subjected to the urban heat island effect, Singapore faces climate challenges from increasing surface temperatures, to rising sea levels, and extreme weather events. To tackle these challenges, governments and corporates across the globe are ramping up efforts to develop environmental and sustainable solutions.
Singapore launched the Green Plan in 2021, focusing on areas such as transitioning towards cleaner energy and reducing waste and carbon emissions. Meanwhile, 91% of MNCs with supply chain in Singapore have set emission reduction targets, asking for an average reduction of 30% by 2025. (Source: The Business Times)
As the demand for green solutions increases, enterprises are developing sustainability as a capability and exploring collaborations with partners to innovate new solutions. Through the recently launched Enterprise Sustainability Programme, companies can tap Enterprise Singapore's support to embark on their sustainability journey and build long-term capabilities to capture new opportunities in the green economy.

Startups and SMEs have also been working with corporates and government agencies to co-develop innovative solutions through open innovation. These collaborations not only contribute towards the green agenda, but also help mitigate the challenges that industries face. Open innovation initiatives help to drive such partnerships among companies and develop effective solutions for sustainable living and cleaner energy.


Sustainable living – GeoBarrier System
With climate change and increase in intense rainfall in Singapore, there is a need to mitigate potential extreme weather events such as flooding. To address slope failures during heavy downpours, the Housing Development Board (HDB) and Nanyang Technological University (NTU) developed a GeoBarrier System (GBS). Through the Cool Ideas Enterprise, an open innovation initiative by HDB, and supported by Enterprise SG, Hocklim Engineering collaborated with HDB and NTU to further enhance the reliability and productivity of GBS deployment to improve residents' living environments.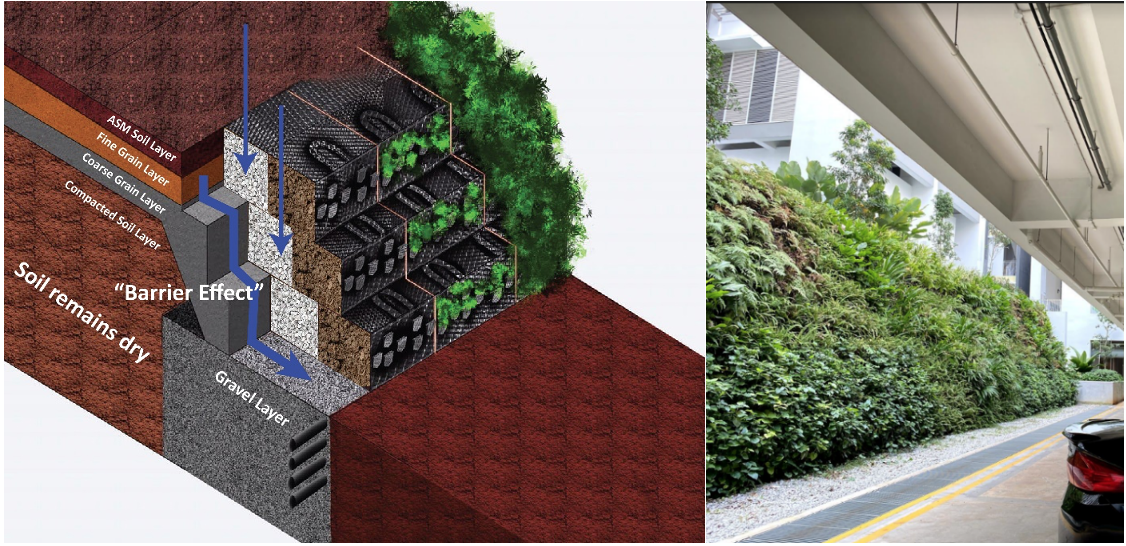 Figure 2 and 3: GeoBarrier System Layers; Deployment of GBS in estate with carpark Source: Hocklim Engineering
The GBS is an environmentally friendly slope stabilisation and earth retention system comprising three different layers. It is designed to divert excess sub-soil and surface water to prevent oversaturation and reduce the risk of flooding in urban environments.
Compared to existing commercial systems, the GBS uses recyclable materials encapsulated in geotextile bags, instead of concrete and steel, making it more sustainable and cost-effective. It can also retain slope profiles of up to 70 degrees, thus allowing deployment for steep terrain difference, increasing land capacity and resistance to tremor effect. The vegetative layer also supports plant growth on its surface, enhancing the greenery of the precinct.
Following the project's completion, Hocklim secured over S$1 million worth of contracts to deploy their solution. Through this project, Hocklim has successfully pivoted from a traditional civil contractor to a civil and geotechnical engineering company.
Mr Chua Yuan Shen, Chief Executive Officer of Hocklim Engineering, shared: "Open innovation has opened up more opportunities for Hocklim. Through this project, we built up our expertise and gained credibility to penetrate the market- such as accessing new segments within the civil engineering sector. We are now seen as the "go-to" company for the design and building of GeoBarrier Systems. It has been a very fulfilling journey and we encourage other private sector companies to participate in open innovation challenges too."


Cleaner energy – Floating Solar System
Besides sustainable living, transitioning towards cleaner energy is also a key focus of Singapore's Green Plan 2030, with plans to increase solar energy deployment by five times the amount deployed today. However, due to land scarcity and a highly urbanised environment, Singapore is exploring novel ways to install solar panels – including on HDB rooftops, in-land reservoirs and offshore waters.
ISO-Landscape collaborated with HDB and National University of Singapore (NUS) to jointly develop a floating solar system that can be deployed in harsh marine conditions. While older systems require costly reinforced concrete and steel structures, ISO-Landscape's system uses lightweight and durable materials such as high-density polyethylene, which makes the floating system buoyant and cost-effective.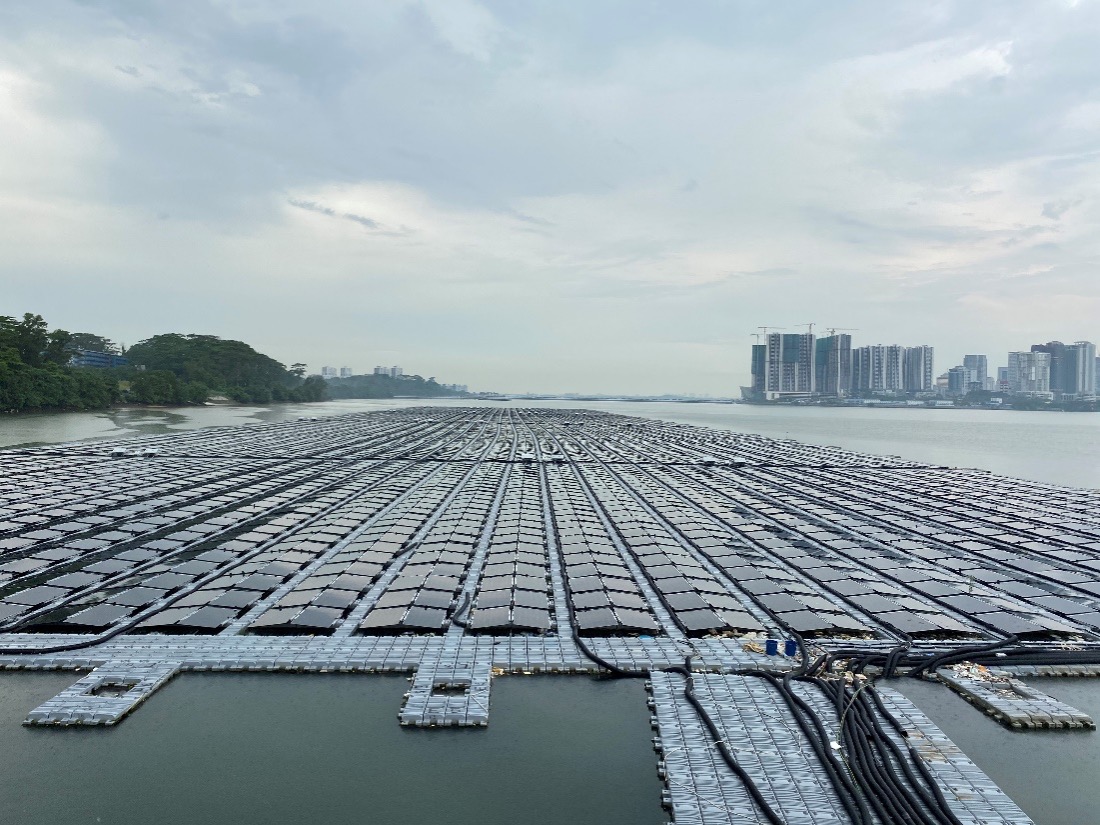 Figure 4: Sunseap's Floating Solar Farm on the Straits of Johor. Source: Enterprise Singapore

Following the rigorous process of testing, ISO-Landscape collaborated with Sunseap on a floating solar farm project. Comprising over 30,000 floats – supporting 13,312 panels and 40 inverters – the system is now one of the world's largest floating solar systems at sea.

The 5 MW-peak system can generate 6 million kW-hours of energy and reduce greenhouse gas emissions by 4,258 tonnes per year – equivalent to greenhouse gas emissions from more than 900 passenger vehicles a year.

For coastal cities and industrial parks that face similar space constraints, such solutions offer innovative alternatives to harvesting renewable energy. Said Mr Frank Phuan, Co-Founder and Chief Executive Officer of Sunseap Group: "We believe that offshore space like the sea, reservoirs, lakes... offer exciting opportunities for land-scarce and densely populated cities to tap solar energy."

Building on its track record and new engineering capabilities, ISO-Landscape continues to expand its business offering beyond housing estates on land and is exploring new floating project prospects both locally and abroad.

Mr Richard Chan, Director of ISO-Landscape, shared: "This joint development project has helped us develop meaningful engineering capabilities, and take part in the installation of Singapore's largest offshore floating solar panel system. We believe that this solution will be highly relevant to meet the increasing demand for floating infrastructure as a means of coping with climate change in the larger markets."


Join the call for sustainable solutions today
Amidst growing sustainability challenges, the search for innovative solutions continues.
The Jurong Island Innovation Challenge is calling for startups and SMEs in the areas of energy management, emissions reduction, water management and waste management. Work with companies such as Chevron Oronite, Shell, Singapore LNG and more to co-develop solutions that will enhance sustainability and resource resilience on Jurong Island. Applications close on 18 October 2021.
The Sustainability Open Innovation Challenge is back for its third run this year. Organisations including Changi Airport Group, ExxonMobil, Alliance to End Plastic Waste, and more are looking to co-develop solutions in key sustainability areas such as sustainable materials, waste management and sustainable food sourcing. Applications close on 24 October 2021.
Stand a chance to access funding support, pilot projects and test-bedding opportunities, as well as collaborate with key industry players to build a more sustainable future today!
Sign up for the latest innovation updates
Customise your preferences to receive updates in industries you're interested in.